There's always one or two in every bunch, the folks who don't ski. Generally, you happily set up shop in the base lodge with a good book and a warm beverage but not anymore! Here's the insider's scoop to all the things for the non-skiers in the White Mountains.
Drop the rest of the group off at the slopes and let's see what the day could have in store for you.
Whether your family and friends are skiing Cannon, Loon or Bretton Woods, there's plenty to do nearby, from right up the road to an hour away, you'll never set up shop in the lodge with your book again!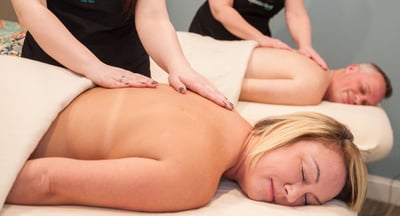 You may also be interested in "The Non-skiers Guide to Littleton, New Hampshire."
You've got spas: Solstice North Day Spa, Viaggio Spa at The Mountain Club on Loon, Luminous Day Spa, Lincoln Nails, Daydreams Hair and Nails– that's just to name a few! Book a massage, facial or get your nails done.
Then of course, there's shopping! The Basecamp of the White Mountains, Lincoln and North Woodstock, boast some great shops on their Main Streets. In Lincoln, Bass Outlets, Chutters Candy store, various Lahouts shops including their Summit Shop and Life Is Good. While most of the stores in downtown Lincoln are within walking distance, a few may require driving. Woodstock has a more condensed Main Street allowing you to easily walk from storefront to storefront. Shops range from Fadden's General Store and Maple Syrup, Gifts From the Fields Farm and Forests, art galleries and Sunburst Trading and Import Co.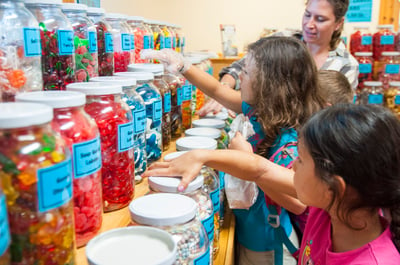 While out and about shopping, you've got your pick of a few different coffee shops including Half Baked and Fully Brewed, White Mountain Bagel Co and Cascade Coffee House. Cozy up with a good book and enjoy a little more peace and quiet or simply enjoy the ambiance of the White Mountains.

Did we mention that the Basecamp of the White Mountains is home to a local brewery, with another planned and a full production winery. The Woodstock Inn, Station and Brewery is right on Main St. in North Woodstock with a full selection of year-round and seasonal brews made right on site. Seven Birches Winery is a full production winery located in RiverWalk Resort at Loon Mountain, crafting and sampling their classical European varietals and NH fruit wines. Tastings are available at both Seven Birches and Woodstock Inn seven days a week.

On Saturday's, both Seven Birches and Woodstock Inn offer tours of their facilities and "chats" with the winemaker and brewers. You can do one or the other or get the best of both worlds and do both!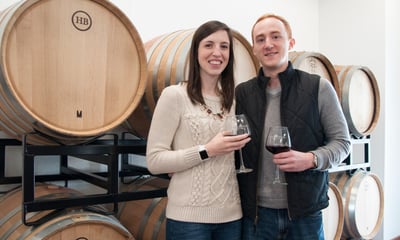 All this exploring making you hungry? Grab lunch at one of the many restaurants in town. Some of the local favorites are the Gypsy Cafe, Black Mountain Burger and Woodstock Inn, Station & Brewery. Gypsy Cafe's menu features "around the world" cuisine with the wide variety of crafted dishes, while Black Mountain Burger will hit the spot with a juicy patty, maybe some wings? Their fried mac and cheese balls are also a favorite! Woodstock Inn offers something for everyone with their large menu as well.
Visit Fired on the Mountain to paint your own pottery. Loon Mountain has snow tubing, ice skating, ziplines in addition to skiing and riding! Alpine Adventures has off road tours, zipline tours and the BigAirBag. RiverWalk Resort just opened their brand new skating rink in 2016; the first of its kind in the country. You'll have to visit the resort in the summer and winter to find out what makes it so special! Go see a movie at Barnzs Cinema in downtown Lincoln.
Get your sweat on at Live A Little Fitness offering fitness classes daily, ranging from boot camp to yoga, pilates to kickboxing and zumba.
As you can see, there's no shortage of things to do if you're not a skier. There's also no reason to stay cooped up in the base lodge all day, it's your vacation too!