One of Littleton's coolest annual events is right around the corner: the 7th annual Gathering of the Jack O' Lanterns.
On Saturday, October 28th, more than 500 jack o' lanterns carved by members of the Littleton community will be let loose in the wild on the rocks of the mighty Ammonoosuc! This event was conceived more than six years ago by Dave Harkless, owner of Littleton Bike & Fitness on Cottage Street.
"Right after Hurricane Irene," Dave says, "another storm dropped a big stump on the rocks behind the bike shop under the covered bridge. I thought that looked pretty cool and I wanted to do something with it. This was right around Halloween, so I hiked out and set my jack o' lantern on it. I looked around at all the other flat-top rocks and thought: we should put a bunch of pumpkins out here!" And so began the Gathering of the Jack O' Lanterns.
The Littleton Regional Chamber of Commerce and businesses in the community have put together a whole schedule of events from Friday evening to Sunday morning, all centered around the lighting of the jack o' lanterns under the covered bridge starting on Saturday at 6 pm. Most of these events are fun for the whole family, so you and the kids can experience the delightful thrill of Halloween together!
Choose between two great shows on Friday evening: the Annual Boofest at the Colonial Theatre starts at 6 pm, featuring a one-man-in-a-suitcase circus show, and musical performances by Time Out Timmy and the Mad Cat Habitat together for a Halloween Show at the Loading Dock from 8 pm to midnight. Tickets to both are limited, so reserve your seats ahead of time!
The fun continues on Saturday morning with a Halloween Festival at the Littleton High School intended for little ones up to grade six. Bouncy houses, face painting and other activities are arranged by the Littleton Police Department, with the fun highlighted by a pumpkin carving contest! A small amount of pumpkins will be provided on a first-come, first-served basis, so contestants are encouraged to bring their own pre-scooped pumpkin to carve. The Halloween Festival is from 10 am to noon on Saturday, October 28.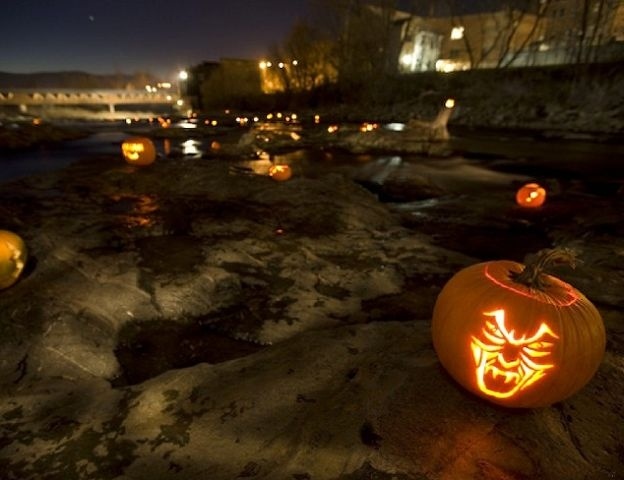 The Littleton Food Co-op is hosting a Chili Cook-off from noon to 3 pm- anyone can enter, shoppers will vote on their favorites! Bring a crockpot of your prepared chili with a ladle to serve. First place winner will receive a Kindle Fire, second place wins a $50 Amazon giftcard.
Or plan to refuel at Riverglen Lane (between the Senior Center and the covered bridge). Vendors and bake sales supporting local non-profit organizations will be providing delicious eats from 3 to 8 pm. NEW THIS YEAR is a rock climbing wall that will be set up at Riverglen Lane in the afternoon on Saturday, October 28! Grab a bite and watch the courageous souls climb hand-over-hand (in their Halloween costumes, no less), or take the plunge yourself (hopefully not literally) and get an adrenaline kick by scrambling up a thirty-foot wall while ghosts and goblins watch from below.
Trick-or-Treaters are invited to visit Littleton businesses along Main, Mill and Cottage Streets from 2 to 4 pm! (Skull-and-crossbones signs in the windows mean storeowners are unable to participate.) After collecting as many sweets as possible, bring the little ones to the Pumpkin Patch Hangout at the First Congregation Church from 4 to 6 pm for food and kid-friendly fun.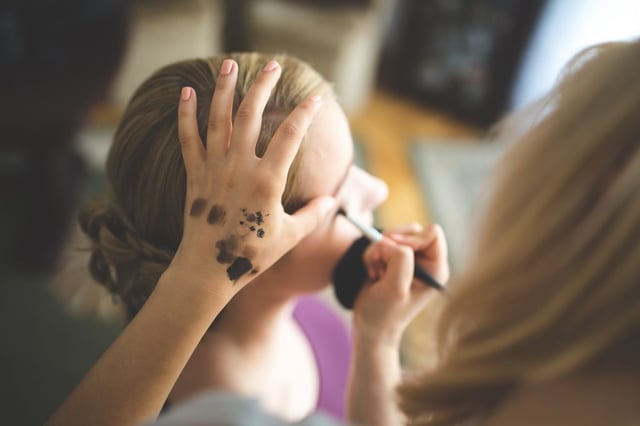 Older Halloweeners will love this next annual gambit: the Zombie Walk! Aylakai and the Broom Closet on Main Street is offering makeup help for any aspiring zombies at the store from noon to 5 pm on Saturday, October 28. Zombies are invited to gather at the storefront at 6 pm in preparation for the Zombiefication of Littleton's Riverwalk. (Even those less enthusiastic about dressing up will want to come by to watch and take some very interesting photos!)
Also at 6 pm is the Haunted "Trick-or-Treat" House hosted by the Upstage Players, Littleton's community theatre company, on Riverglen Lane. This is a family-friendly haunted house until 8 pm; tickets are $3 for adults, $2 for children, with kids 5 and under free. Then, from 8 to 10 pm, the thrills and terrors kick up a notch with the House of Terror (for adults only)! Be prepared to get scared! Tickets are $5 per person.
And from 6 to 9 pm is the main event: come and see hundreds of lit pumpkins sparkling ghoulishly along the Ammonoosuc River. The volunteers of the Littleton Fire Department will build a bonfire on Riverglen Lane so viewers can warm up while appreciating the Parade of Jack O'Lanterns.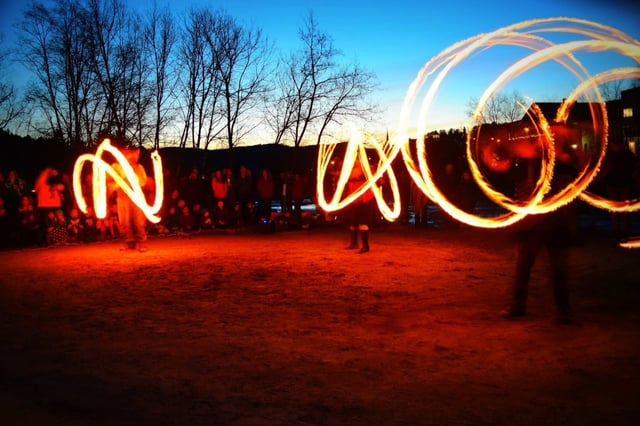 Phoenix Bazaar is a night performance troupe whose LED-assisted show will go on at 7 pm. And, adults are invited to attend the classic Halloween film screening of the Rocky Horror Picture Show at the Colonial Theatre. Doors and the cash bar open at 8 pm with the film starting at 8 pm. Tickets are $12, and all RHPS call-and-responses are encouraged.
Families are invited to finish up the weekend with a Pancake Breakfast at the Littleton Senior Center on Sunday, October 29 from 9 to 11 am.
All interested parties are invited to drop off their carved pumpkins at Littleton Bike and Fitness starting Thursday, October 26. The bike shop is located at 30 Cottage Street, with the entrance in the rear of the building from the parking lot. Candles will be provided!
Get in on the fun with the kiddos or with friends: Halloween in Littleton has a host of activities to offer.