Maple syrup, the original New England candy, is the product of sap from the region's maple tree. Throughout the year, locals harvest maple sap and turn it into all kinds of delicious treats. Syrup is created by filtering the sap and boiling it until the water evaporates from the sap and leaves a concentrated syrup. This pure maple syrup can be found all over New Hampshire, and is much better than commercial syrups that contain dyes and extra sugar. Soft maple candy is made by heating syrup into its crystallized form and cooling it in molds. Hard maple candies are made by heating the syrup at an even higher temperature until it hardens. These maple products are a tourist and local favorite as New Hampshire, Vermont, and Canada are known for having the best maple.
The History of Maple Syrup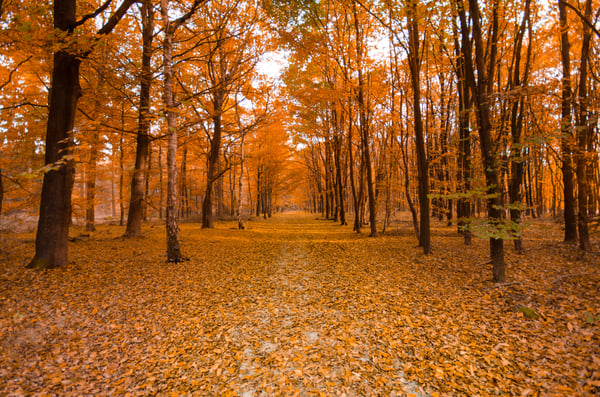 In the early 1400s, there was a rise in popularity for sugar in western Europe. The British built sugar cane plantations in places like the West Indies to keep up with sugar production to meet increasing demands. Around the same time was the beginning of colonization in New England. British colonists noticed that the Native Americans were taking sap from a maple tree and learned they were turning it into a substitute for sugar. The colonists copied their methods and soon were able to produce this as a substitute for sugar.
The production of maple sugar also falls in timing with the British Sugar Act of 1764 that imposed higher duties on sugar. To rebel against that and enslavement in the West Indies, British colonists in New England used maple products as their only source of sugar for quite a while.
Over time, maple syrup became the most commonly produced maple product and companies like Aunt Jemima and Mrs. Butterworth's started making syrups that didn't actually contain any maple. That's why they name the products "pancake syrup" and not maple syrup.
Real Maple Syrup: A Luxury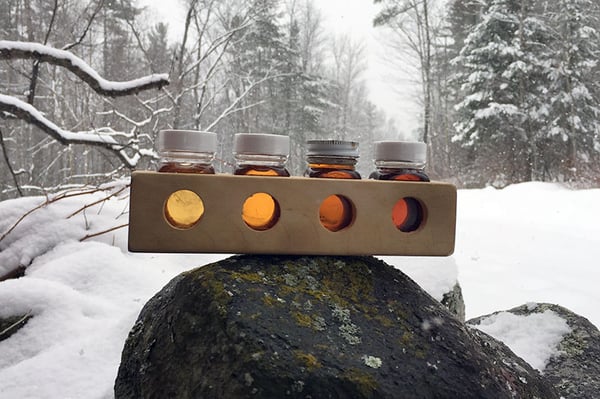 Toay, 100% real maple syrup is a true novelty! The cost of real maple syrup is much higher than "fake" syrup because it is 100% maple sap, which is a limited resource. Every year, only 10% of a maple tree's sap is harvested to preserve the health of the tree. On average, the sap harvested from one tree is enough to make just one quart of maple syrup. A gallon of maple syrup is required to produce just eight pounds of maple candy or sugar. Lastly, a maple tree must be at least 30 years old and 12 inches in diameter in order to be tapped. It's no wonder why true maple products are hard to come by. That's why visitors love stocking up on maple candy at Chutters! We have a variety of syrups and candies made from 100% maple sap in NH.
As a matter of fact, this region is known for its maple tours and events! The Rocks, in Bethlehem, NH, are one of the locals favorite spots to see the production. Every year in March (sugaring season), The Rocks host "Maple Month" for visitors to come see the best time of the year for these maple experts. Tap a maple tree, learn how the experts do it, and ride a horse drawn carriage throughout the gorgeous property. During the summer, visit the New Hampshire Maple Experience museum at the same location.
Maple Syrup: A Good Sugar Substitute Even Today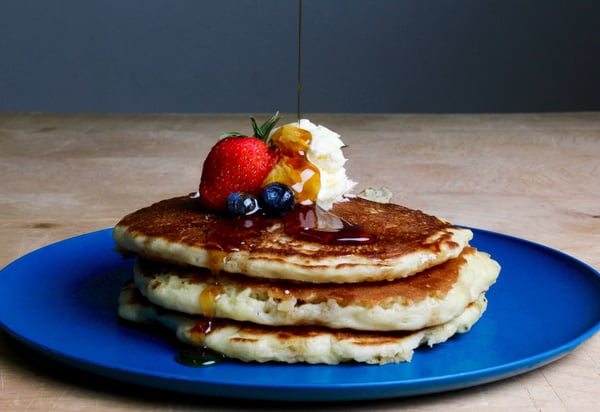 A lot of nutritionists today recommend using maple syrup as a healthier substitute for sugar and corn syrup in recipes. This is because real maple syrup is a 100% organic and natural product and has 40 calories per tablespoon and corn syrup has 60. A little known fact is that maple syrup also has the same calcium content as whole milk! It is rich in minerals such as potassium, manganese, phosphorus, and iron too. Vitamins B2, B5, B6, niacin, biotin, and folic acid are also present in maple syrup. So long as you are buying syrup that is 100% made from maple sap, this is a great substitute that provides flavor and nutrition that sugar does not.
Check out Chutters' Maple Products!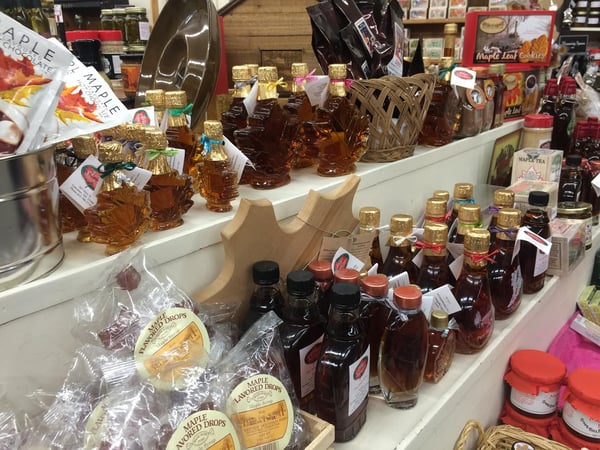 Chutters Candy Counter in Littleton, NH, has a ton of options to satisfy your maple needs. Along with maple syrup and candy, we also have maple flavored popcorn, cookies, fudge, jams, spreads, and more! Chutters is more than a candy counter. We also offer NH novelties, local barbecue and hot sauces, Polly's Pancake Parlor pancake mix, craft and baking items, and NH themed mugs and postcards. We change our non-candy inventory all the time, so stop by and check out everything we have in stock.