If you're reading this, we know you have a sweet tooth. As much as we love candy and sweets, we know you need some greens and healthy food as well to balance out your diet. Thankfully, the Greater Littleton area is home to an incredible farmers market, a food co-op, and tons of local farmers so there are no excuses to not eat your brussel sprouts!

Littleton Farmers Market
Located along the Ammonoosuc River near the Covered Bridge and the Littleton Senior Center, the Littleton Farms Market occurs every Sunday from June to October from 10:00 am to 1:00 pm. Over 40 vendors from around northern New Hampshire and Vermont come to sell their produce, meats, cheese, baked goods, crafts, and more. SNAP/EBT cards are accepted as well!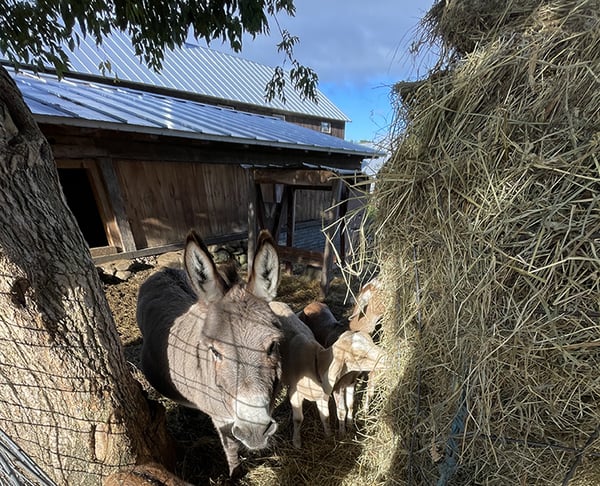 Meadowstone Farm
First homesteaded by the Cole family in the mid-1800s, Meadowstone Farm in Bethlehem is one of the longest-run working farms in the area. Today, the farm offers a variety of fruits, vegetables, pork, eggs, chicken, goat cheese, and more. Every year, the farm offers a 28-week CSA program that provides a weekly box of fresh produce, herbs, and eggs. Boxes vary every week based on the growing season. If you're not ready to commit to weekly boxes or just passing through town, stop by the farm stand that is open daily. Additionally, there are pick your own blueberries and flowers during the summer and fall months.
Pines Hill Farm
Pines Hill Farm is a family-owned sustainable farm in nearby Lisbon. The small farm produces a variety of vegetables, beef, pork, chicken, honey, and maple syrup. Their self-service farm stand is open daily from the end of May through December. In December, in addition to some of your favorite New Hampshire grown product and meats, you can pick up a handmade wreath!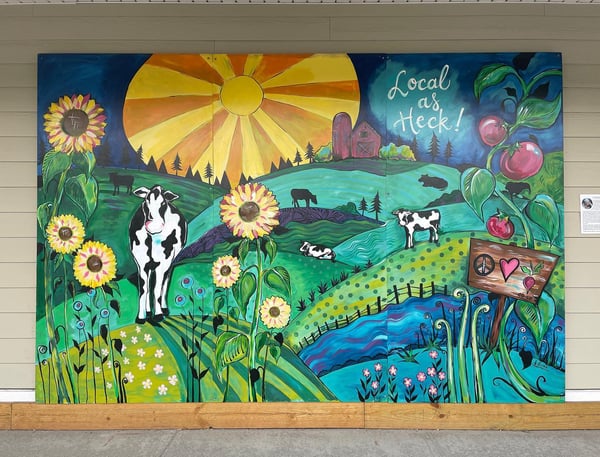 Littleton Food Co-op
The Littleton Food Coop is a member-owned small grocery store that is open to the public featuring local produce, deli, bulk foods, hot prepared foods, and more. The store focuses largely on local vendors from across New Hampshire and northern New England, including local farms in Littleton and Bethlehem. While you're shopping for some fresh fruits and veggies, make sure you take a stroll down the beer and wine aisle to discover all the delicious local and regional brews.

Bent Fork Farm
Known for its stunning cut flowers, Bent Fork Farm in Bethlehem also grows seasonal produce. Only encompassing two acres, the small farm produces a lot of delicious produce and flowers in an eco-friendly way. The farm offers a weekly veggie CSA program from June through October. Boxes are filled with a variety of seasonal vegetables ranging from lettuce to cucumbers to tomatoes and more. Similar to their veggie CSA, you can join the flower club, which works the same way as the CSA. Who doesn't like colorful flowers?
Pinestead Farm
Pinestead Farm in Franconia has been family owned and operated since 1793 and has been a long-time go-to source for local, organic, farm-raised produce, maple syrup, and meat in the western White Mountains. Many of their products are used at local restaurants and sold in the Littleton Food Co-op. Pinestead Farm products, including grass-fed beef, can be purchased at their farm stand or at the local farmers markets as well.