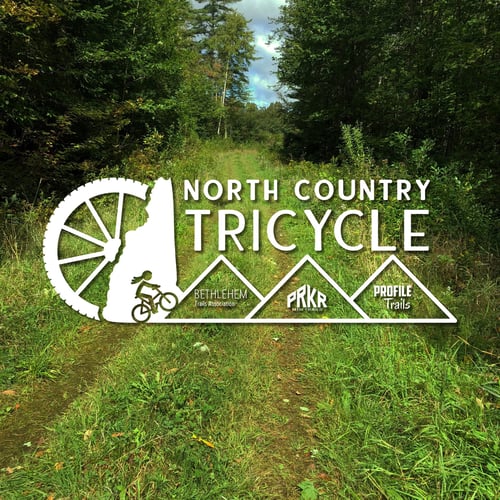 You don't need a tricycle or even a bicycle to participate in the North Country Tricycle Summit Fever event in the western White Mountains. Bethlehem Trails Association (BTA), PRKR MTN, and Profile Trails in Franconia have joined forces to create a fun event open to everyone who wants to participate. It's designed to get people outside and on the trails exploring new networks - with whatever human powered means they prefer.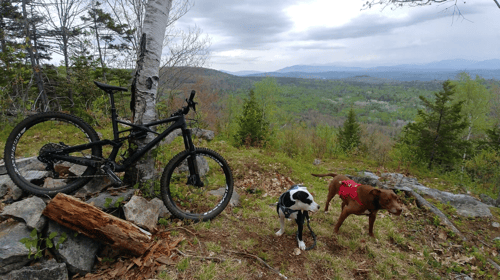 The White Mountains have become a destination for mountain biking with miles and miles of free multi-use trails open to all levels of riders from beginners to professionals. North Country Tricycle is designed to bring the community together to celebrate the trails systems and mountains. All three networks are part of Bike Borderlands, which is a greater regional collaborative network of nine trail systems that expand across Maine, New Hampshire, Vermont, and Quebec.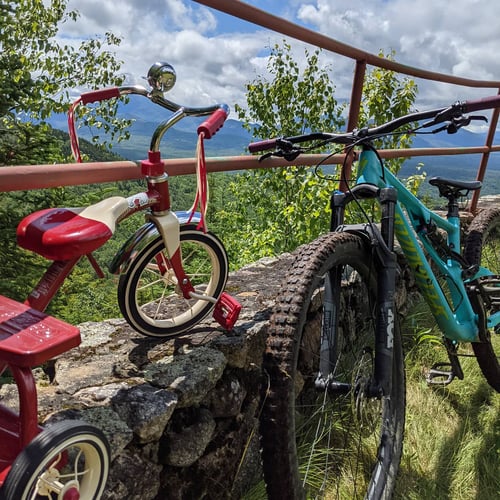 The charming mountain town of Bethlehem is home to a network of trails that are growing by the minute. There is a Skills Park where you can practice your jumps and drops. The in-town trails are perfect for all abilities. When you're ready to ride to new heights, head over to Into the Wild to ride to the top of Mount Agassiz at 2,378 feet for phenomenal views and a thrilling ride down Shoulder Roll.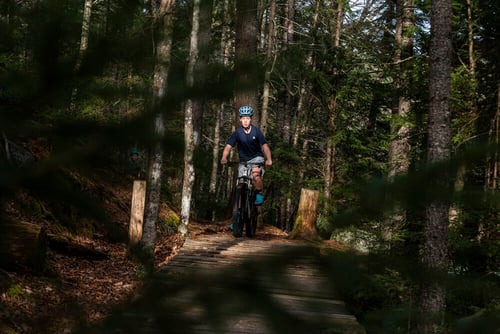 Just a short drive down I-93 from Bethlehem, you'll find Profile Trails in Franconia, also known as Franconia Area NEMBA. Sharing sections of the Nordic Ski and Snowshoe trail systems, Profile Trails follow along the lower slopes of Kinsman Ridge into the White Mountain National Forest. During the summer, it's home to some classic New England technical terrain and during the winter, sections are groomed for fat biking. Franconia's local brewery, Iron Furnace Brewing has even created a North Country Tricycle IPA. Enjoy the tasty reward after earning the summit challenge of Dr. No.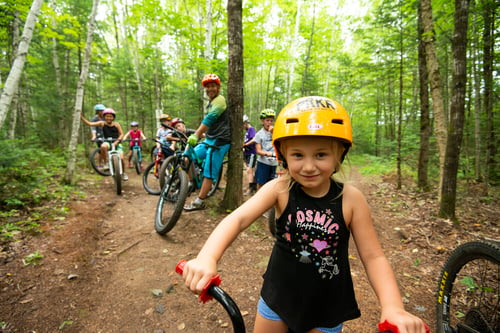 And, of course, there is our hometown trail system – PRKR MTN Trails. PRKR MTN Trails is a network of 23 miles of hand-built community-driven trails in Littleton. Open year-round, the trails are open to mountain biking, fat biking, hiking, skiing, and more. You will find PRKR's tricycle at Linda's Lookout, which can be approached from either side or parking lot but is recommended from Broomstick Rd.
All three trail networks have come together to form this official regional collaboration, creating a heightened experience for all levels and abilities. The Summit Fever is the first challenge, open from June 1st through August 31st, which invites everyone and anyone to reach the highest point of each trail network by any mode – bike, hike, or run. You can even choose your own challenge difficulty. Bring home the bronze by reaching all three peaks throughout the three-month period, or go for platinum and reach the three peaks in a single day. If you're feeling really ambitious, you can do all four challenges or create your own variation!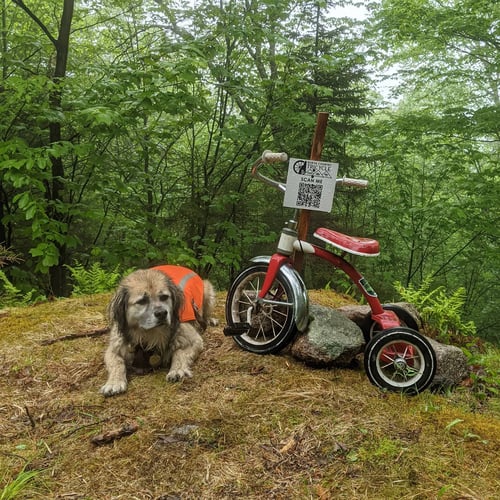 To join the Summit Fever challenge, you need to register online. When you reach the top of each peak, you'll find a red tricycle with a QR code to scan that logs your entry. And don't forget to share your peak photos on social media! The challenges are open to kids and pets, too!
As the seasons progress in the mountains, look for more challenges in the future. And you can always create your own, such as a bike and brew! Bike the trails in the morning and sip on a delicious pint at one of the nearby breweries. Whatever you choose, we'll see you on the leaderboard!