Littleton, New Hampshire is an ideal destination for families, friend groups, and singles looking for some small-town, big-value adventure. If you're unfamiliar with the area though, you might not know where to begin. Come along as we share a flexible list of things to do that can help you build the best possible itinerary for whatever length of time you stay in this classic New England town.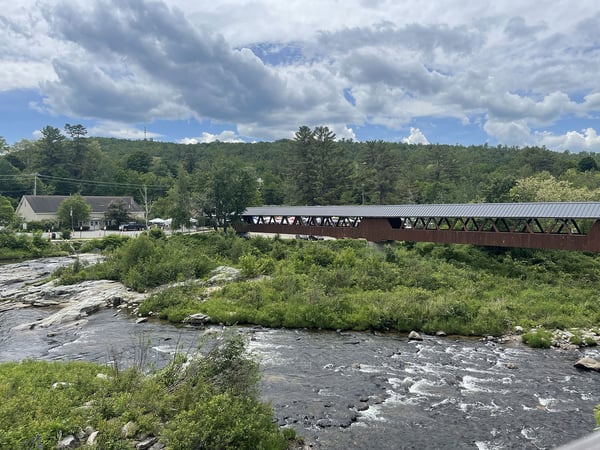 Go Antiquing
Littleton has quite a few antique shops within a short distance of one another. Take the time to find something truly unique to bring back as a souvenir!
Marketed as a "Half antique half boutique destination in the heart of the White Mountains", Cryans on Main is all awesome.
Are you a fan of mid-century modern? You won't want to miss just L Modern Antiques. Want a sneak peek? Take a look at their TripAdvisor listing which has some wonderful photos of the inside.
Is vintage clothing more your speed? Don't miss Black Sheep – they're the place to be for vintage clothes and accessories.
Finally, for a more classic antique experience, pop into the Purple Peacock.
Be a Kid Again
There's nothing quite like visiting an honest-to-goodness, local toy shop. In Littleton, you can count on The Little Village Toy and Book Shop for that kid-like experience, no matter what age you are. This little gem is special and prides itself on carrying as many made-in-the-USA and green products as it can while also offering products often not found at bigger retailers.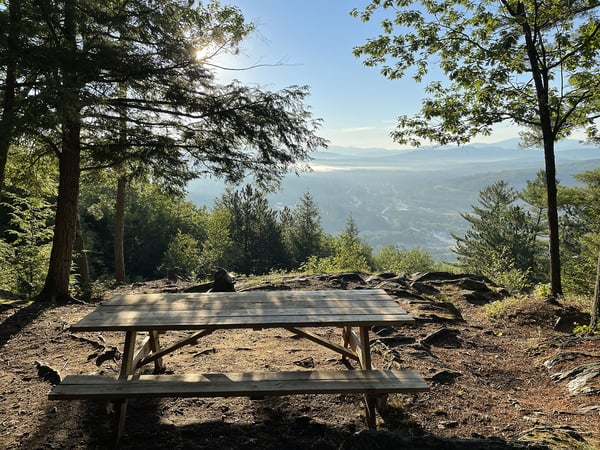 Take in the Natural Beauty of the Area
Being located in the White Mountains region means that gorgeous views and outdoor fun is not all that hard to find. For example, if you have an hour, take a walk on the lovely Kilburn Crags trail which has its own fabulous overlook.
But you don't have to walk far, or even be on a trail to see some stunning sights. The Veterans Memorial Bridge, the Riverwalk Covered Bridge, and the 1902 Suspension Bridge are all wonderful to behold and are right downtown.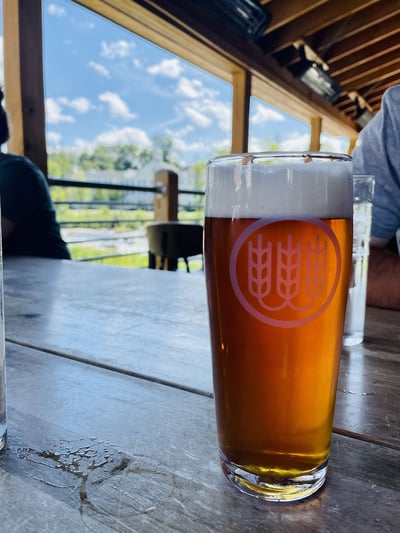 Use the Trip to Sip
If you're a beer or wine fan, look no further than Littleton. Great choices like the European-inspired Schilling Beer Co., which specialized in lagers, the father-daughter-owned Littleton Freehouse Taphouse & Eatery that always has fresh beer on tap, or Little Town Brews which has over 675 different craft meads, ciders, beers, and wines for you to try (and is pet friendly!) are all waiting. Then head right up stairs and stop in at Wildbloom Beer for a cold one made of on local ingredients. They are BYOF (bring your own food) too!
Grab Something Sweet
While Chutters itself is a confectionary dream destination, we're not the only spot you can visit in town for a sweet treat. After you visit our 112-foot candy counter, also take advantage of Jack & Fins right across the street. They offer incredible sandwiches, cupcakes and more. And you can't visit Littleton without making a stop at Crumb Bum Bakery for whimsical pastries, breads and cakes.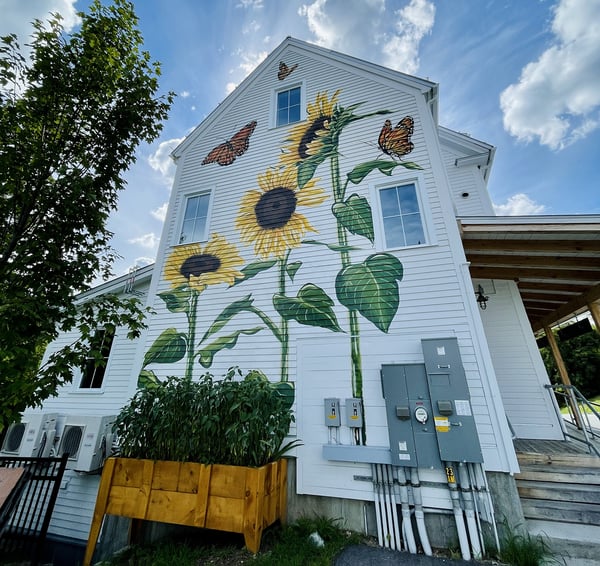 Enjoy the Art Scene
Artisan-made works and opportunities are in no short supply in the Littleton area! To start, you can count on staples like The League of NH Craftsman Littleton Fine Craft Gallery for a wide variety of artisan-made pieces created with all kinds of media and The Littleton Studio School, which offers studio time and classes.
For an off-beat choice, pop into BAD ART for "eclectic and affordable art for the masses" as well as some seriously incredible vinyl.
And, if you're willing to jump in the car, less than ten minutes down the road is the town of Bethlehem where WREN is located. Women's Rural Entrepreneurial Network, WREN for short, mounts a new show every two months, features a once-per-year open call group show, and provides artist talks.
Dig Into Local History
Did you know that the character Pollyanna was the brainchild of Littleton author, Eleanor H. Porter? It's true! There's a beautiful statue for all to enjoy right downtown in front of the library.
Alternatively, indoor adventures are waiting inside The Littleton Area Historical Museum. That museum houses all kinds of artifacts including original settlers' documents, some of which date back to the 18th century! And guess what? You can take a video tour right now if you'd like to get a jump on your learning.
We hope you are able to visit all of the places we've selected, but remember, if you can't fit it into one weekend, just book another. Littleton is here for you, whenever you want a little down-home charm.