Littleton, New Hampshire is a unique town in the heart of Grafton County, but do you know how it came to be or what it's known for? Some of these details have left permanent stamps on the town that are now attractions visitors enjoy year after year.
Come with us and discover some of the incredible moments, locations, and innovations from our town's history.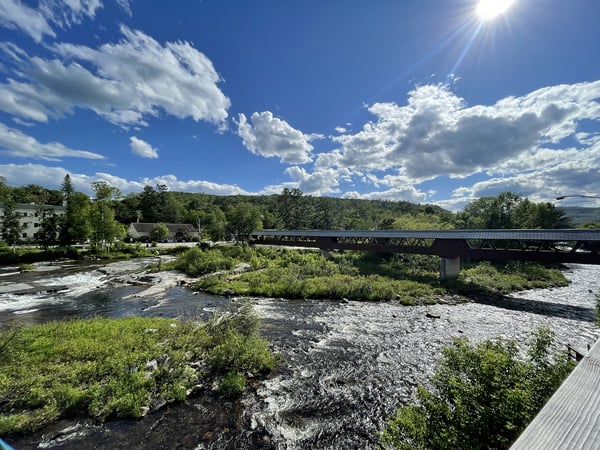 1770: Settling In
The first settlers came to what is now Littleton in 1770 and upon arrival they set up along the Ammonoosuc River. At that time, it was a part of Lisbon, but later it would split off and become its own wonderful place.
1794: Littleton is Founded
Littleton was officially incorporated in 1794.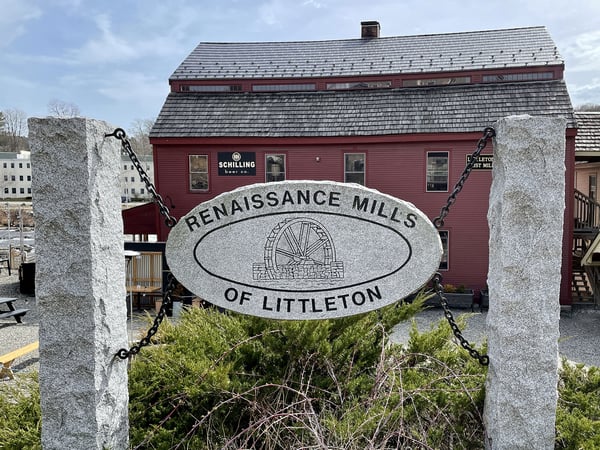 The 1790s: Production Ramps Up
After a dam was built in the 1790s, Littleton began to take off. The first major innovations included the creation of a grist mill and sawmill, which were shortly followed by stores. From that point on, many varied products were made in Littleton such as whiskey, flannels, and carriages.
1800s: Glove Factories
With the power of the river behind them, glove factories including the Littleton Saranac Buck Glove Factory, White Mountain Glove Works, Granite State Glove Company, and The Eureka Glove Company began to thrive.
Fun Fact: This 1883 map showcases many of the major locations that anchored Littleton like the Oak Hill House, Thayer's Hotel, Union House, several churches, and more.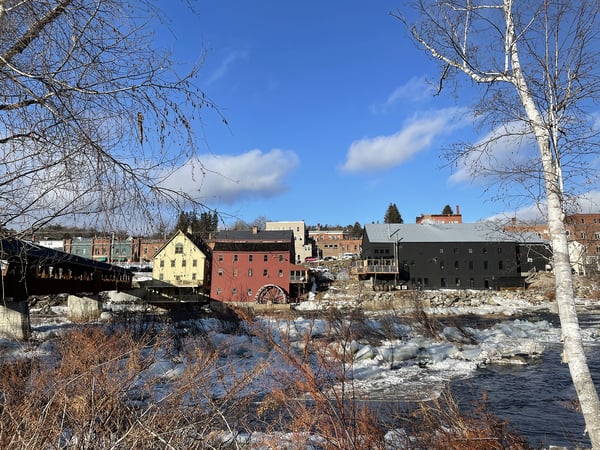 1850: Moving Inn
On January 14, 1850, Littleton earned a major hospitality landmark known as the Thayer's Inn. The Inn, which was a long-term dream of New Hampshire merchant, Henry L. Thayer is billed as the "oldest continuously operated hotel in the White Mountains of NH and a historic New England landmark," this Inn is a staple in the town.
Fun Fact: The Inn is currently for sale, so if you have $ to invest, you could be a part of Littleton's history and its future.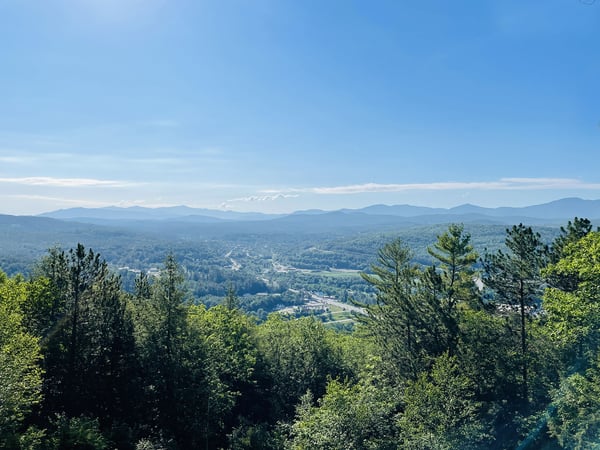 1865: Stereoscopy Comes to Littleton
While Sir Charles Wheatstone invented stereoscopes and Sir David Brewster refined the process of making them, The Kilburn Brothers founded one of the major companies that published, distributed, and therefore popularized them. B. W. Kilburn & Co., run by the Kilburn brothers created around three thousand stereographs per day in their prime, many of which featured White Mountains views.
Fun Fact: You can view some of the Kilburn steroscopes here.
1930s: The Grist Mill Closes (and Reopens, Twice!)
The original Grist Mill was built in 1797 and was in production all the way through the 1930s when it finally closed it's doors.
Fun Fact: In 1997, they reopened the doors as a working mill and museum after restoration. However, in 2013, the Littleton Grist Mill's lease wasn't renewed, and later on a brewery moved into the space. Want a great beer? Stop by Schilling Beer Co.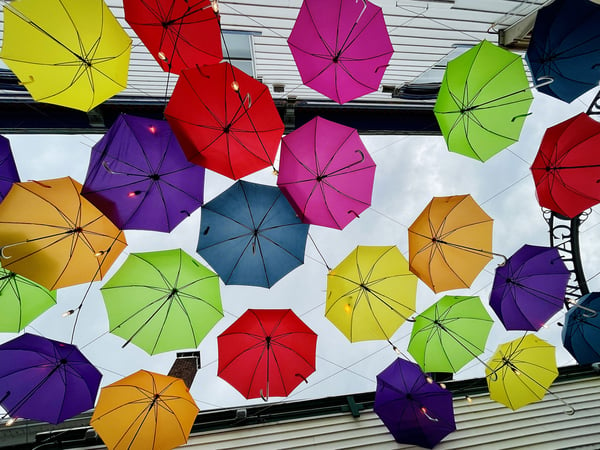 2002: Pollyanna
One of the most well-known attractions in Littleton is the bronze status of the Eleanor H. Porter's beloved movie character, Pollyanna that was placed in front of their library. The statue was first unveiled in 2002 and has since attracted tourists and locals alike.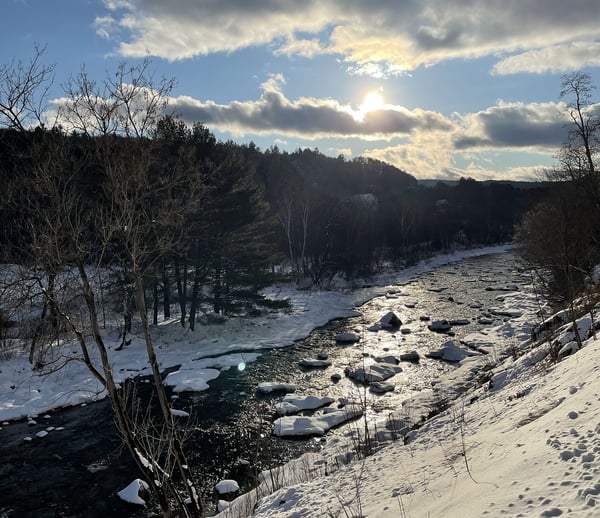 2004: Crossing the Ammonoosuc River
In 2004 a stunning truss bridge was completed. It immediately became a staple of the town as it helped to tie together the area landmarks (including many that are located right downtown) and trails. The views alone are worth a visit!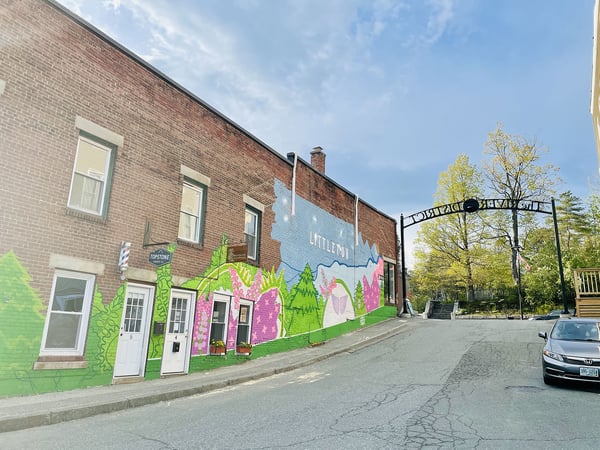 2021: Ranking High
In 2021, Reader's Digest ranked Littleton, New Hampshire "one of the 10 nicest places in America." Before and since this ranking, Littleton has earned awards that prove it is and always was one of the best!
In 2023, Littleton's popularity is on a steep upward trend. It attracts all kinds of people and maintains landmark businesses, while attracting new ones. In fact, Chronicle 5 WCVB made a video to help others learn more about it.
The town is currently home to about 6,000 residents and is known for its buzzing downtown, the commercial center to the west, and their Industrial Park. We hope you come to visit us in a place that has been winning hearts for hundreds of years.