Something interesting is happening in Littleton. All across northern New England, the median age is increasing as young adults are leaving the rural towns for big city life. But, in Littleton, the median age is actually getting younger. In recent years, an influx of former big-city dwellers are moving to Littleton for a better way of life. And they are opening incredible businesses and giving back to the local community, too.
Lori Alderin and her James Beard-nominated chef husband, Adam, are one of those former big-city dwellers who saw a life-changing opportunity in Littleton and jumped on it. In 2015, Lori, a New Hampshire native, and Adam were living in the southern part of the state. Adam was currently working as an executive chef at a restaurant, but always had a dream of owning his own restaurant someday. Lori had just begun working in real estate when she spotted The Beal House on the market. After seeing the building's historic charm and space, they quickly fell in love with the idea of opening their own restaurant.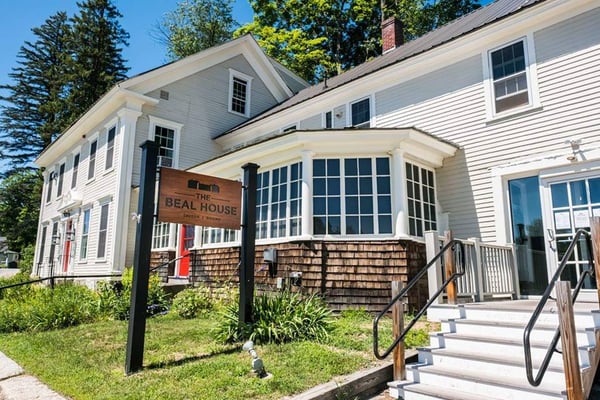 The Alderins have been running The Beal House since December 2015. Built in 1833, it wasn't until the turn of the century that the Beal family decided to turn their homestead into an inn. About 25 years ago, the former owners built the restaurant in the old carriage house and barn. Over the years, the various former owners either ran The Beal House as more or as a B&B or a restaurant. The Alderins are currently focused on the restaurant but continue to rent out six comfortable and unique rooms to guests from around the globe.
For a small mountain town, Littleton is home to many delicious restaurants and The Beal House certainly doesn't disappoint the locals or visitors. The restaurant has a rotating menu that uses seasonal locally sourced food whenever possible. Lori drives down to the seacoast to pick up the seafood frequently to ensure that only the freshest ingredients are served to patrons. "We use several local farms for vegetables and proteins when possible. Seasonal availability definitely drives the menu as does access to different products," says Lori.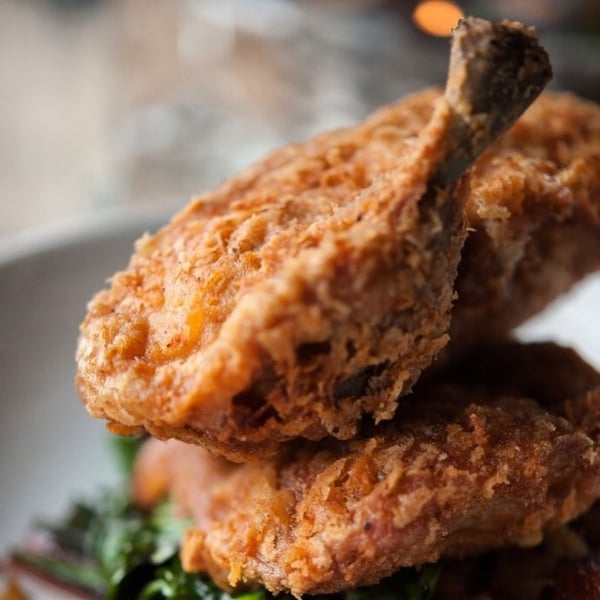 With a changing menu, it's difficult to determine the most popular dish, but Lori says, "the crispy broccoli is really popular as a starter. Our guests love the scallops as well. Adam does an amazing job with seafood since that's his background." The fried chicken was always a popular choice amongst the locals, so the Alderins turned that into a Sunday night special. In addition to Sunday fried chicken, there's pasta Monday and burger Thursdays.
The food isn't the only delicious things at The Beal House. Many people come just for the cocktails. The menu features many craft cocktails made with house-infused liquors. The drink menu includes numerous national and local craft beers and an extensive wine list for diverse tastes and price point.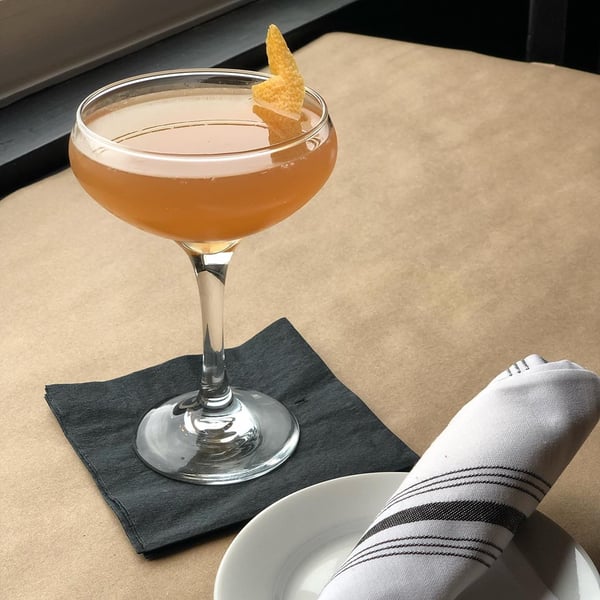 The Alderins moved to Littleton primarily to allow Adam to fulfill his lifelong dream of owning his own restaurant after years working as an executive chef. But it has also allowed them to make a lifestyle change. Adam no longer works 10-12 days six days a week. He now works five days a week. While running a business can certainly be hectic at times, Lori and Adam have more time to spend with their daughter. During the months of April and November, the Alderins close the business and take a well-earned vacation.
Both Lori and Adam wanted to be closer to mountains, rivers and lakes, and the ski areas. Littleton was the perfect town for them to settle. "We feel so lucky to have landed in this town. The community and our fellow small business owners have been so incredibly supportive and encouraging. As young entrepreneurs, we couldn't have asked for a more supportive environment or setting," says Lori.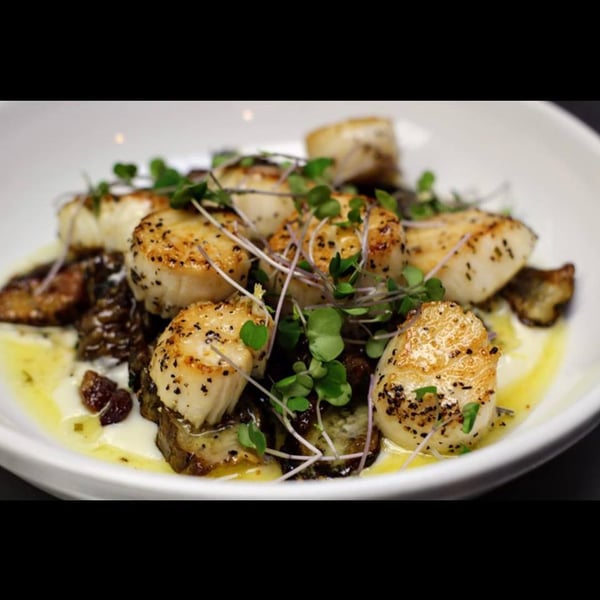 While Littleton may be a bit of a tourism-driven town, it's the locals that keep the Alderin's in business. "We try to feed that flame with weekly specials all year long. Our Thursday Burger Night is like an old home day event sometimes and it can be really fun vibe where everyone knows each other. Everyone is catching up and saying hello," continues Lori.
It doesn't matter if you're a local or just visiting for the night. Head down to The Beal House for delicious locally-sourced food and friendly atmosphere. Who knows, maybe you'll become Littleton's newest residents!