Schilling Beer Co. has made a big splash into the New England beer scene. After investing over $1 million into developing an old grist mill along the Ammonoosuc River into a state-of-the-art brewing, retail, and packing facility, Schilling Beer Co. tapped their first keg in Littleton in 2013. Ever since that day, the brewery has grown into one of the fastest growing breweries in northern New England.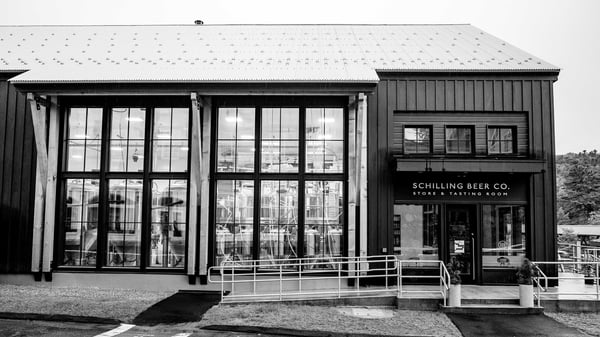 This summer, Schilling Beer Co. expanded once again to create new outdoor patio seating and a food truck! The food truck serves up some delicious fares like a deep-fried buttermilk chicken roll and everyone's favorite, poutine! The seasonal outdoor seating area provides wonderful views of the Ammonoosuc River below.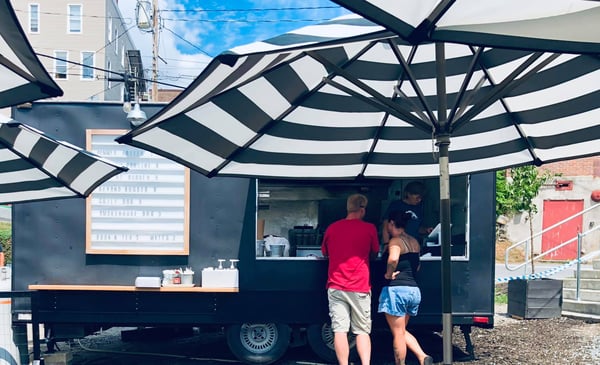 In addition to the new outdoor seating and food truck, Schilling Beer Co. also launched its Sour & Mixed-Culture Program in June. Housed on the river-level of the new facility, the program focuses on the creation of traditional sour, wild and spontaneous beers, including those shaped by the native microflora of the North Country. Inspired by blueberry cake, the Havel and Spree is a mixed-culture Berliner Weisse wheat ale conditioned with blueberries, lemon zest and bourbon Madagascar vanilla beans. Using mixed-cultures from Schilling and Free Will Brewing (PA), Asymmetry of Time is a popular Foudre-aged Saison with earthy funk characters.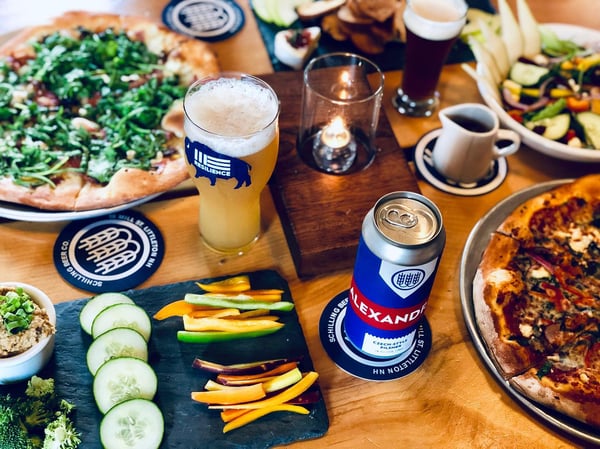 The tap list at the Tasting Room is always rotating with old and new favorites so always check the website for the latest additions. No matter what beer you choose, you'll always find something on the list that will make your taste buds dance. And if you're in the area on September 28, 2019, don't miss the Schilling Brewery Oktoberfest & 6th Anniversary Celebration!
My favorites: Poppy's Moonship is my favorite beer on the list. For food, I default to the cheese board with a side (okay, maybe 2) of beer cheese and occasionally I'll throw in a salad or hummus plate. My favorite pizza is the chicken maple bacon - how can you go wrong? But seriously, you can't go wrong with anything on the menu. Cheers!