Whether you're a plein air painter, a photographer, a sculptor, or a literary artisan, Littleton, New Hampshire, and the surrounding areas have no shortage of inspiring locations to base your next piece on. In this piece, we'll cover some of the best spots to find that inspiration and some shops where you can find the right supplies. Let's get started!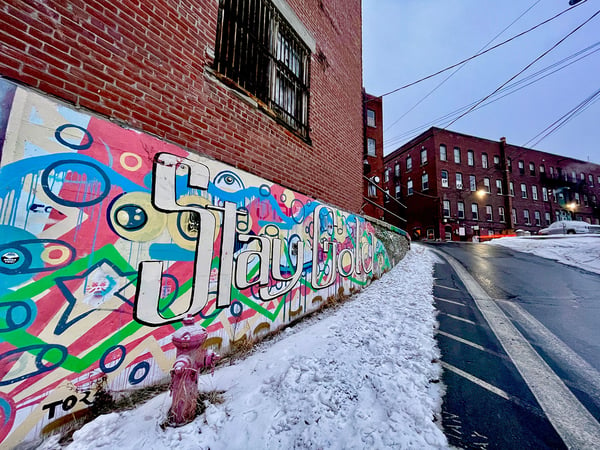 Places to Go
Taking it to the Streets
If graffiti, murals, and color are your jam, you don't even have to leave downtown to find it! Littleton is known for the various murals that grace Main Street and the other nearby parallel roads. One is dedicated to the town's name and is located near Schilling Beer Co. before the covered bridge that leads to the Littleton Farmer's Market, another showcases a Boston Terrier and can be found near BAD ART, and still others depict stunning florals!
As for color, you'll find quirky painted pianos throughout the streets, waiting to be played as well as a set of stairs with bright umbrellas above you as you walk them. Any of these places would be wonderful to use for a model backdrop or an avant-garde architecture or documentary photoshoot.
Littleton Veteran's Memorial Bridge
If you walk from the Littleton downtown proper toward the Littleton Freehouse Taproom & Eatery and The Little Grille, you've likely crossed the Littleton Veteran's Memorial Bridge. The bridge plays host to plaques honoring fifty of Littleton's veterans, which could be a wonderful option for a somber documentary photoshoot.
In addition, the bridge overlooks the Ammonoosuc River, which is worth capturing too in any medium.
Thayer's Inn & Jax Jr.
If old-time or distinct exteriors are your preferred subject matter, consider documenting the column-forward Thayer's Inn or the marquee of (currently closed) Jax Jr.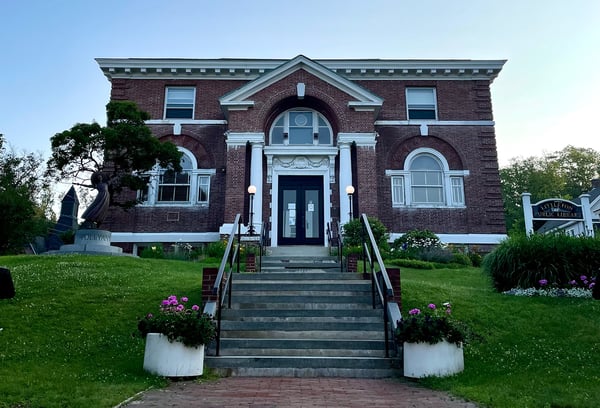 Pollyanna
If you know Littleton's history, you know that we live in the glad town, also known as the location where the character of Pollyanna was created! You can enjoy a bit of the Pollyanna energy right at Littleton's library. We imagine it would be a perfect subject for a contour drawing or study.
Kilburn Crags
Are you willing to be active? If you are the kind of artist that packs their watercolors and goes on location, Kilburn Crags is worth the effort. It's just under two miles to complete and is peak gorgeous in the fall.
Linda's Lookout
Named after Linda Caswell, Linda's Lookout, is the payoff for walking the top of PRKR trails and is also an ideal vista for artists to portray.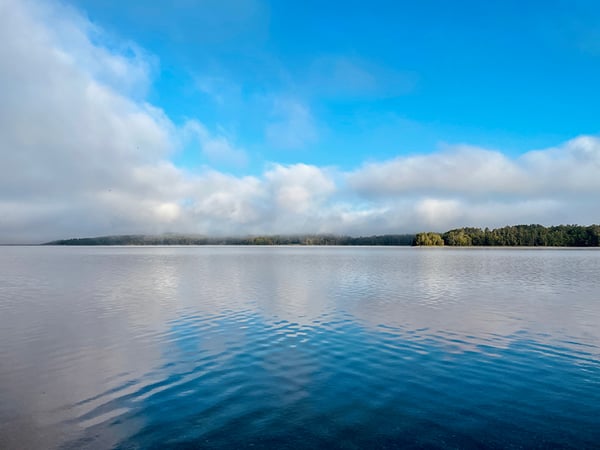 Moore Dam & Reservoir
While it's mostly known as a fishing and water sports destination, the Moore Dam & Reservoir is a lovely backdrop for any work of art.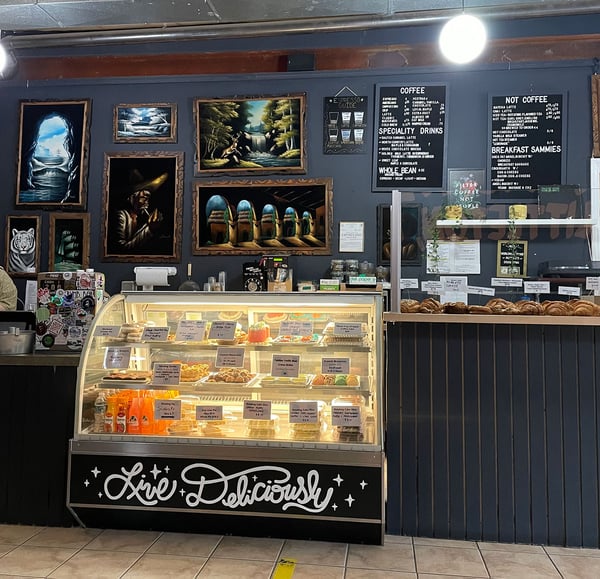 Sweet Spots
Lots of artists find inspiration in sugary confections. We would, of course sell you some of our candy for that purpose (and we have a large variety to choose from), but you can also go to Crumb Bum for a stunning pastry, or Super Secret Ice Cream for a frozen subject. All of these can be the beginning of a top still life!
Finding Local Supplies
Just L Modern
While Just L Modern is much more of a decor destination, depending on the supplies you're looking for, you may be able to find unique ones inside. For example, they routinely carry vintage textiles which could easily be used in traditional sewing projects or less traditional mixed media ones.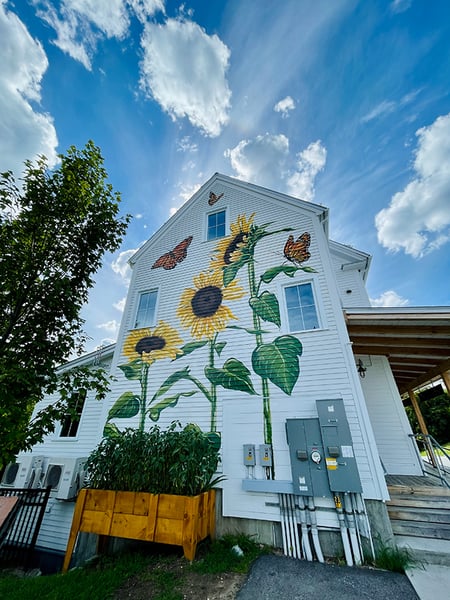 Littleton Studio School
If you're looking for a bit of instruction with your supplies, consider stopping into the Littleton Studio School. They hold open studios for clay work, jewelry, basket weaving, and more.
Dollar Tree & Staples
While they aren't small businesses, they are nearby! If you're looking for a wide assortment of items for your project, there's both a Dollar Tree and a Staples right in Littleton.
The Paint Gallery
Making your own mural? Stop into The Paint Gallery! They'll hook you up with high-quality paint for the best results.
Sew Far North Quilting Studio
Working with fabric? Sew Far North Quilting Studio has everything you need. They have kits, patterns, notions, and they even hold classes if you want to learn a new art.
FOTO Factory
If you're in the market to frame a piece you made or print your photos, you can't do better than FOTO Factory, which is conveniently located right on Main Street.
–
Littleton is at its heart, an art town. Really any part of it could provide inspiration for an art project. The best way to get to know our town is to walk through it, enjoy yourself, and use your eyes to scope out a unique subject. Then all that's left to do is create!