In December 2018, the Littleton Freehouse opened its doors to the people of Littleton. Own and operated by father-daughter duo, Steve and Jillian, the Littleton Freehouse was started because both Steve and Jillian have a passion for the food and beverage industry. Both Steve and Jillian have been working in the industry their entire lives and it was finally time for them to run their own restaurant.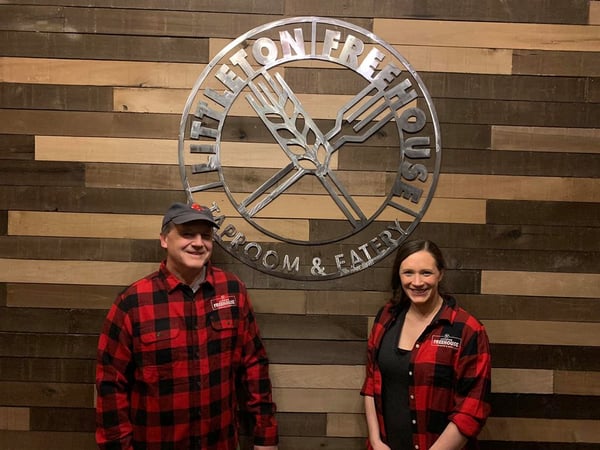 For the past 20 years, Steve was the Director of Food & Beverage at Loon Mountain. "It's where he learned about running a successful business," said Jillian, "He was ready to invest his hard work and knowledge into something of his own. He jumped at the opportunity to start a family business with me in our hometown."
Jill, who was born and raised in the North County, did a lot of traveling after college. She lived in Boston and Los Angeles for some time but always felt the draw to come home. "There is no better place that Littleton to start a family-run business. We were both excited to showcase our enthusiasm for craft beer and quality food ingredients in our backyard," said Jillian.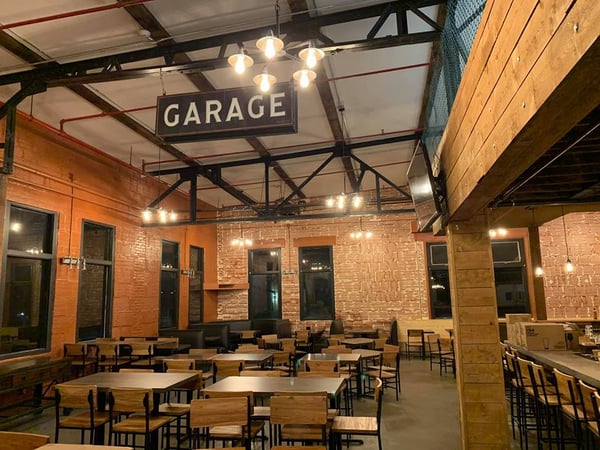 The Littleton Freehouse is located in another former Littleton staple – Littleton Bike & Fitness. Dave Harkless decided to move his shop to the lower level of the building, which opened the former garage space for rent. "I saw the space and I immediately knew it was the perfect place to create our dream. The loft industrial feel is very different for this area, and we thought we could create a fun, unique space there. Plus, it's in the heart of the up and coming River District!" said Jillian.
When you walk into the Littleton Freehouse, you'll immediately get a different vibe that Littleton's other restaurants. The large open and airy space is painted to highlight the exposed piping and the concrete floors and bar top. Many of the décor items pay homage to the building's former past as a Ford Garage Dealership. You'll also see the waitstaff in flannel shirts, which screams North County.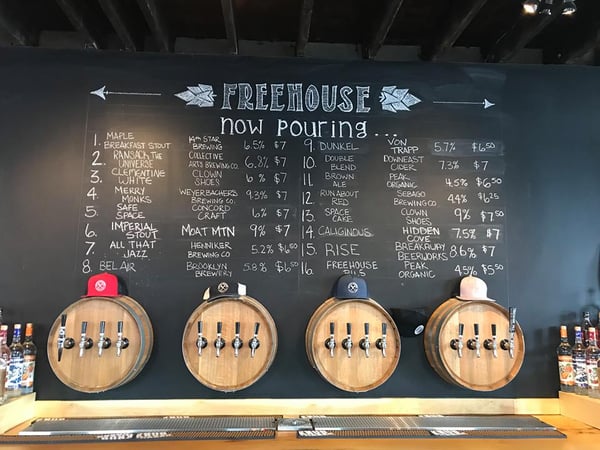 The large menu is a mix of comfort pub food and eclectic unique eats. The Littleton Freehouse focuses on providing guests with quality ingredients and sources whatever they can locally. You'll often find ingredients and food products from White Mtn. Canning on Main Street and Meadowstone Farm in Bethlehem. The most popular item on the menu currently is the Bulgogi Sandwich, which is a traditional Korean sandwich with marinated steak, tangy slaw, and a fried egg.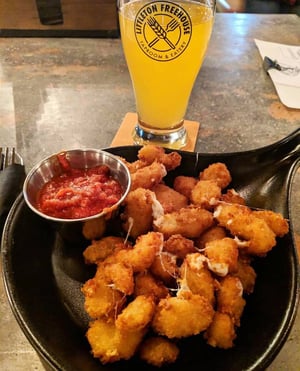 The term "freehouse" is a UK term for a type of bar that is not owned or controlled by a brewery. The Littleton Freehouse honors this tradition by showcasing beer from local nano and micro-breweries across New England. With 16 tap lines, the Littleton Freehouse is able to offer a wide selection of different style beers. While they keep a main core of beer styles on the tap lines at all times, the Littleton Freehouse is also able to experiment with some styles not always seen in the mainstream market. "We love taking suggestions from our customers as they are truly in control of the craft beer market, "said Jillian.
If you're a frequent flyer of the Littleton Freehouse then you should check out their Mug Club, The annual membership, which only $50 a year, includes a mug and t-shirt. The 20-ounce mugs allow you to purchase a beer at the same price as a regular pint. So, you get a free 4 ounces of beer! The black iron mug racks are handmade by Steve Ash from Thornton, New Hampshire, where members can store their mugs and at the end of the year, members have the option to take their mugs home with them.
"Littleton is a small town with a big heart. There is a strong community bond here, and you can't go wrong with the charming downtown with many eclectic shops and restaurants," Jillian. Make sure you stop by the Littleton Freehouse for a cold pint and delicious meal!