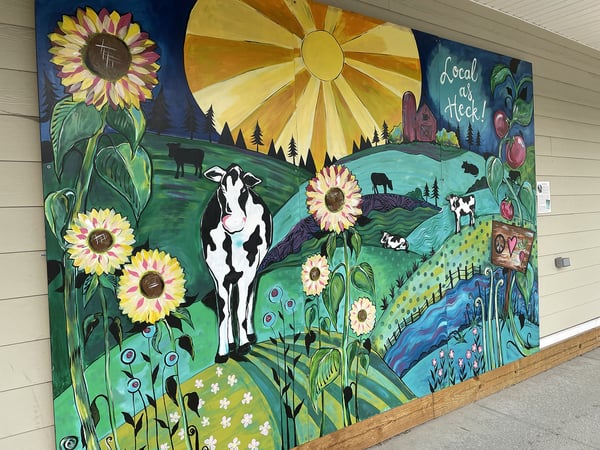 The Littleton Food Co-op is much more than a place to grab groceries – it's a community partner. The well-established Littleton, New Hampshire linchpin just celebrated its 14th anniversary, and we would like to take some time to talk about the options they offer and the good they do for everyone in our area.
The Offerings
Like typical grocers, there are many departments, but the Littleton Food Co-op's selection is simply more abundant when it comes to sought-after and local items.
Beyond simply providing their fresh, local, organic produce between six and seven days per week (impressive all on its own), they offer unique creations like party platters and baskets tailored to your needs.
If you want to stock up on goods like coffee, grain, oils, spices, and other items, you can buy in bulk. You can also buy as little as you desire. Either way, your needs will be served.
They also offer fresh meat and seafood, prepared foods and deli options from known brands such as Boars Head, North Country, Farmers, and Cooks, rotating choices of local and international cheese, sausage, pate, and olives, and of course, more conventional grocery items like eggs, and for whenever you need it…a bottle of the finest wine!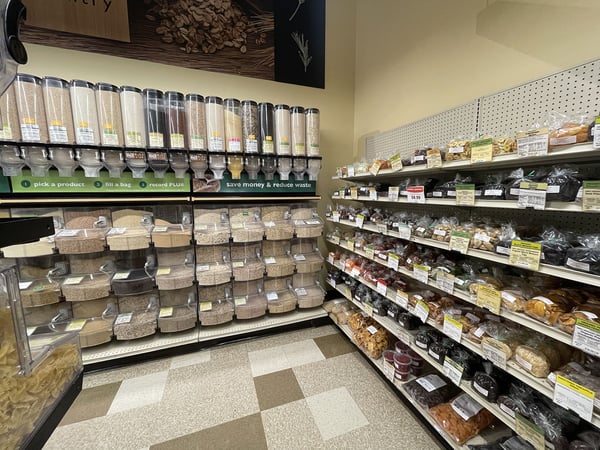 The Communications
It is not every food co-op that has its own podcast, but The Littleton Co-op certainly does! It's called "That's Rad!" Clearly, the name is a play on a radish, but it's way cooler.
It's produced in-house by its Host, Writer, Director, and Editor, Anastasia Maher, its Graphic Designer, Jessy Smith, and its Executive Producer, Annie Stuart, and it features all kinds of things like interviews with local farmers and foodie facts. You can tune in here!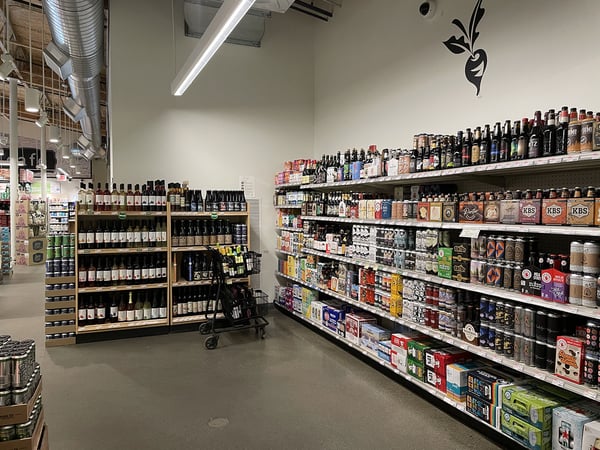 A Community for Everyone
When we say the Littleton Co-op is a member of the community, we mean it. As such, in 2021 they established four Diversity, Equity, and Inclusion (DEI) pillars that they stand by and they are taking defined steps toward making every person feel welcome under each. They are as follows:
Accountability & Transparency
Appoint an ongoing DEI subcommittee to oversee, report on, and assist in facilitating further DEI work at a board level.
Communications & Engagement
Evaluate and adapt board policy, including the Ends Report, through the lens of DEI work.
Education & Training
Commit to, and complete, the Neighboring Food Co-op Association (NFCA) Learning & Growth Tool meant for internal DEI evaluation.
Sustainability & Accessibility
Commit to giving DEI a place within our yearly budget.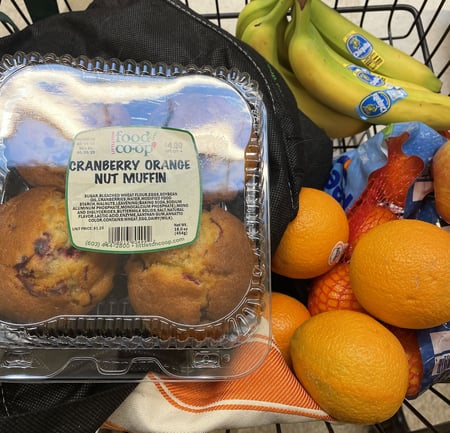 Partners
Each month, the Littleton Food Co-op chooses a partner to support. The 2023 roster of partners includes:
January – Bethlehem Elementary/Garden Club
February – Women's Rural Entrepreneurial Network (WREN)
March – Affordable Housing, Education, and Development (AHEAD)
April – CCFHS/Response to Domestic & Sexual Violence Support Center
May – Believe in Books Literacy Foundation
June – Copper Cannon Camp
July – The Pemigewasset Valley Search & Rescue Team
August – Ammonoosuc Conservation Trust (ACT)
September – Veterans2Veterans Group
October – Littleton Food Co-op Community Fund
November – Local Food Pantries
December – New England Disabled Sports
Littleton Food Co-op works to raise both awareness and money for their partners by using the round up-method at their registers, soliciting donations, producing partner-centric messaging, displaying posters and flyers, and providing opportunities such as member meets, events, and information tables.
Being a partner of the Littleton Food Co-op is an honor that pays many dividends, while helping our overall community thrive.

Fresh Food for All
The Littleton Food Co-op is dedicated to ensuring that its community members have access to the most healthy food options. That's why The Healthy Food Access Program (HFA) program exists. This discount program was created to make sure that members who receive SNAP, SSI, or other assistance can get 10% off all eligible purchases.
Community Spaces
Inside of the Littleton Food Co-op exists not one, but two spaces for people to engage with others in their community. The first is The Co-op Café, which provides opportunities for food and beverages, but also interaction via meetings, events, and classes, complete with free Wi-Fi!
The second is The Co-op Art Gallery which specializes in displaying and promoting local art and providing the majority of the profits to the artists. You can apply to display your work there here.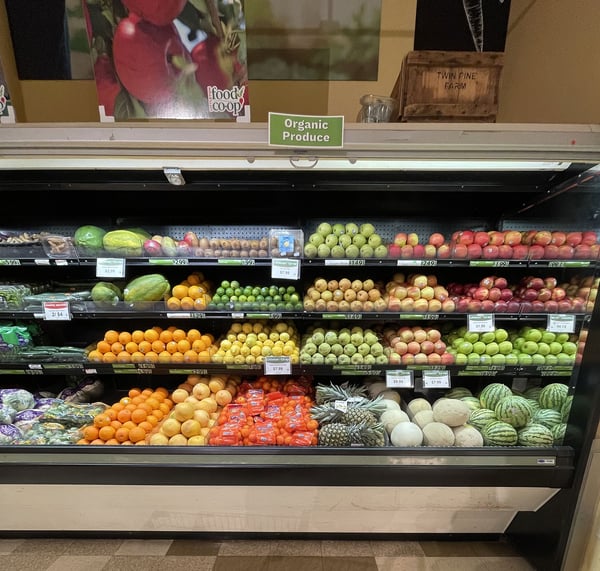 Become a Member
For a mere $100, you can join The Littleton Co-op community and receive all of the benefits outlined below:
10% off for seniors

Senior member discount days

10% off on member appreciation days

Co-op insurance discount eligibility

Patronage dividend eligibility

Full case discounts

10% birthday discounts

10% supplement discounts on Wednesdays (5% for partial members)

Voting rights in the annual Board Election (for full members)

Voting rights on Bylaw changes (for full members)

Partners of the Month voting rights
We hope that whether you purchase a membership or not, you come to visit The Littleton Food Co-op. Everyone is more than welcome there and everywhere in beautiful Littleton, New Hampshire.