Local vegetables, fruits, dairy, and other local handmade goodies are rare occurrences in some places, but we don't just live "someplace." We love living and working in Littleton, New Hampshire where we have not one, but two nearby farmer's markets.
The start of the freshest season around is coming up quickly, so here's everything you need to know to mark your calendar, plan your visit, and ultimately, stock your basket!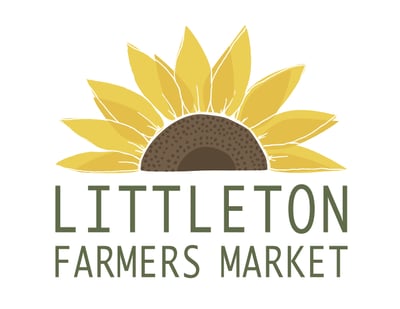 The Littleton Farmers' Market
On March 20, 2023, The Littleton Farmers' Market's Facebook page posted its prospective opening date.
"Plans are shifting into high gear for our 27th season! Watch this page for news and events before our opening June 4th."
As the post states, The Littleton Farmers' Market is moving into year 27 and will be open starting June 4, 2023, every Sunday 10 a.m.-1 p.m., until October 2023. The market is located at 77 Riverglen Lane, Littleton, New Hampshire alongside the beautiful Ammonoosuc River near the Littleton Senior Center and covered bridge.
This community staple has yet to announce the 2023 vendor lineup just yet, but in 2022 they featured 43 vendors, including one non-profit. Historically, they've offered local and organic proteins (eggs and meats), produce (fruits and vegetables), cheeses, florals, woolens, soaps, artisanal furniture and jewelry, and bread. In addition, some past vendors have sold delicious soup, Thai cuisine, baked goods, and coffee. Finally, there's typically live music to enjoy while you shop!
It's safe to say that mainstays like Joe's Brook Farm and Tarrnation Flower Farm are more than ready to come back for a new season of selling. They've each posted recent updates about the progress their spinach, tomatoes, and florals are making that The Littleton Farmers' Market Facebook has proudly shared.
After all, when it comes to finding a handmade gift, shopping for the freshest food to power your week, or just enjoying a morning or afternoon by the river, this market is the place for you! Whether you're a regular attendee or a traveler passing through our fair area, come out this season and experience a memorable day by yourself or with friends and family.
It should be noted that The Littleton Farmers' Market is also an accessible opportunity for everyone in the community. And we mean, everyone. This market welcomes SNAP/EBT cards so that even lower-income community members can benefit from the blessing of fresh, local products beyond the grocery store.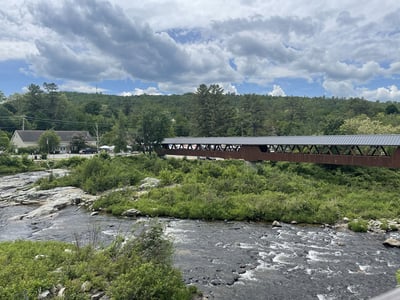 The reviews are absolutely stellar. If you're on the fence, here are some curated ones from Google.
"The best and biggest farmers market in the North Country. Must stop in on a Sunday and check out the amazing and unique vendors, right across from the beautiful walkable covered bridge and Ammonoosuc River."
"A great way to spend Sunday morning. Excellent range of vendors. Everyone is so friendly and the prices of one-of-a-kind, original items are extremely fair. It is dog friendly, too! Being a resident of NYC, I can tell you that you can't find any place like this in the 5 boroughs of NYC. It is worth the trip and I wish there were something like this at home. Sure, there are little markets, flea markets, or other outdoor vendors, but they pale in comparison. This will undoubtedly be on our list of things to do each year during our vacation up North."
The popularity of this enduring market continues to climb each year. We hope you'll join them and be a part of its future.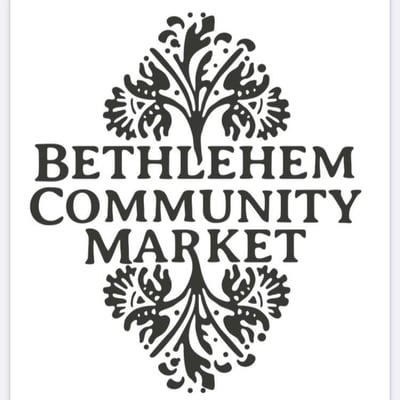 The Bethlehem Community Market
If you simply can't wait until June, The Bethlehem Community Market is another excellent option to cure your fresh fix. It's in its second year and plans to run on Saturdays from 10 a.m. - 2 p.m., from June 3-September 30, 2023. You can find it on Main Street in Bethlehem, New Hampshire.
The Bethlehem Community Market offers visitors the opportunity to find food, kid-appropriate fun, crafts, produce, and enjoy music and open mic!
The vendors haven't been announced, but it's clear that Micah and Jamie have 2023 well in hand. We can't wait to experience this year's market.
Visit one or both markets regularly. We know we will! There's nothing sweeter than shopping local.