The temperatures are climbing in to the 90s as we reach July! The height of summer means more time spent by the water and not spent in the house melting away. A little known fact by visitors is that Littleton is a great place to stay for a fun vacation by the water. There are several rivers, lakes, and reservoirs open to the public for all types of outdoor water fun! Swimming, kayaking, fishing, and paddle boarding are some fun summer activities to name a few!
---
The Ammo

noosu

c River in Littleton, NH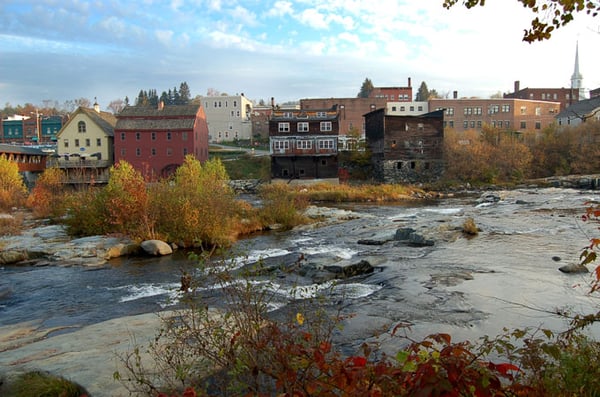 The Ammonoosuc River runs right through the River District of downtown where a walking path was built to follow the river. Walk down that or enjoy from the covered bridge above for beautiful views of the rushing water. Some people even fish from the bridge and bring the catch home for dinner. Whitewater kayaking is possible on the river, but is only recommended for people with a lot of experience. Spend a day walking along the river and stop for dinner at Schilling, followed by a candy dessert at Chutters!
Moore Reservoir in Littleton, NH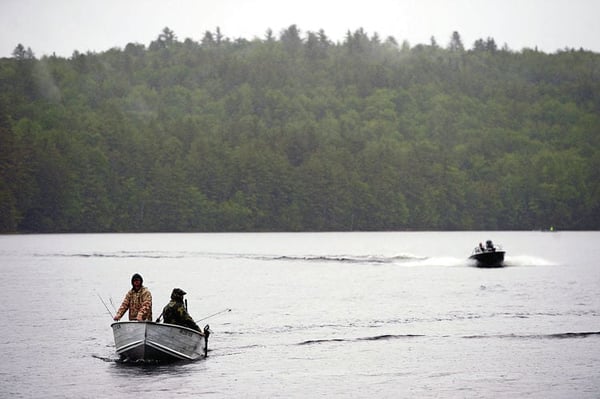 Moore Reservoir is a locally beloved spot in Littleton that is great for swimming, boating, kayaking, fishing, paddle boarding, sunbathing, and more! Relax at the public beach in the sun and enjoy the warm, clean water of Moore. In terms of fishing, the reservoir is specifically known for the extraordinary size of Northern Pike living in its waters. Take a boat out into the middle of the reservoir and enjoy beautiful views while fishing for pike, trout, and bass. There is relatively little movement on the reservoir, making the area great for some mild paddle boarding. There is also the Moore Dam mountain bike trail nearby for a fun outdoor excursion or walk.
The Public Pool in Littleton, NH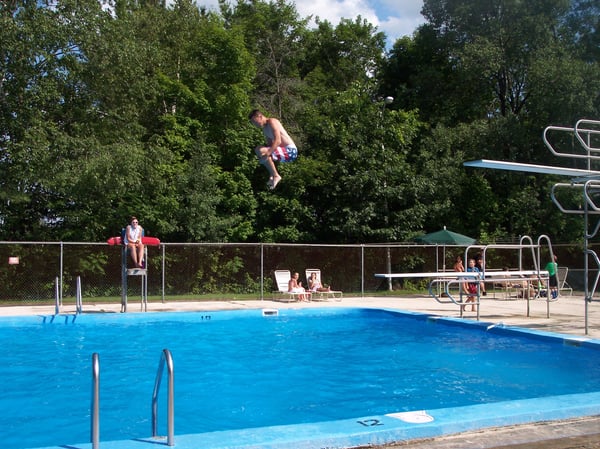 If you'd like to cool off and swim, but not necessarily in lake water, this is your spot. The town of Littleton has a public pool for just $5 a day for adults and $3 a day for children. If you plan on enjoying the pool a lot this summer, you can also buy season passes! The Littleton Public Pool also has regular senior fitness classes, aqua jogging, a swim team, and classes for first time swimmers. It is open seven days a week from July to September and also has lounge chairs, umbrellas, and tables for the adults!
Forest Lake in Whitefield, NH

This is a small lake about 15 minutes northeast of Littleton in the small town of Whitefield and other surrounding towns. In nearby Dalton, the Forest Lake State Park offers a 200 foot sandy beach to the public. Enjoy a beautiful day at the lake with a picnic and swim in the lake to cool off. This lake is also used commonly for boating, mountain biking, and fishing. At the public beach there is also a playground, bathhouse, and picnic tables available for easy access and use of the beach. While this a bit outside of Littleton, it is a great spot to go camping at one of the several local campgrounds and drive into town for more indoor activities and festivals.
Echo Lake in Franconia, NH
This crystal clear lake is located in the Franconia Notch, just south of Littleton. Centrally located near various outdoor attractions like the Flume Gorge, the Basin, and Cannon Mountain, Echo Lake is a great spot to have fun this summer. There are plenty of nearby walking paths and trails like the Artist Bluff Loop Trail and Bald Mountain. Echo Lake is well groomed and has outstanding views of the nearby mountains. It is classified as a coldwater fishery with natural sources like brook trout. This spot is also very popular for kayaking and paddle boarding while exploring all corners of this amazing spot. When Echo Lake is in season, you can rent kayaks, canoes, and pedal boats for just $20 per hour.
---
If you are spending some time in Littleton this summer, enjoy these incredible swimming spots and take advantage of kayaking, canoeing, boating, fishing, paddle boarding, pedal boating, and all the other fun activities that this region has to offer in the summertime. Littleton has a bustling downtown with a variety of cuisine, local shows, live music, movies, locally owned businesses and stores, and Chutters Candy Counter! Don't forget to bring your family for a fun afternoon trip to the longest candy counter in the world. If you would like to keep seeing information about Littleton, subscribe to our newsletter. We'll give you local's insiders to help you plan an amazing trip!