While COVID-19 forced many businesses to close their doors across New Hampshire and the world, some companies were able to pivot their products and services to meet the demands in our "new normal" during a global pandemic. Burgeon Outdoor, an outdoor retailer that launched in the heart of the White Mountains in 2019, was able to do just that by switching from making outdoor apparel to masks for healthcare providers, businesses, and residents across New England.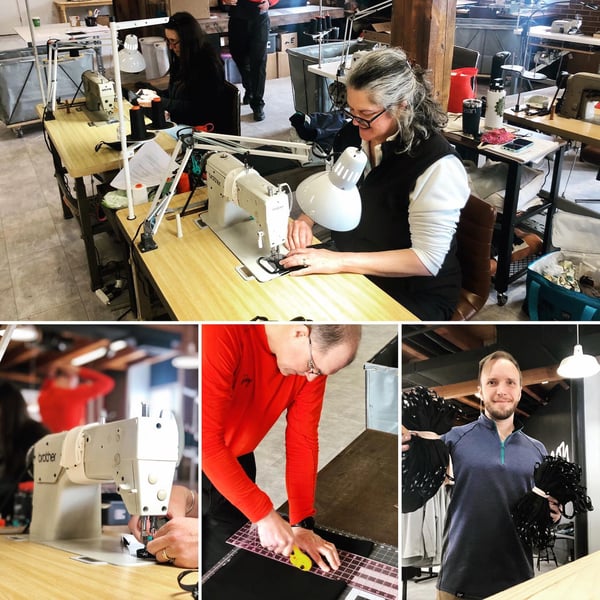 With a mission to help mountain communities flourish, pivoting to sew masks instead of baselayers was a no brainer for Burgeon. By the week of March 20, 2020 through the months of April and May, Burgeon Outdoor was sewing masks full-time. In mid-March, Burgeon founder, Rudy Glocker, received a call from Ammonoosuc Community Health Services who needed masks for presenting patients. Around the same time, Operations Manager Justin Walsh, heard about the Million Mask Challenge, which aligned beautifully with Burgeon's mission. Ammonoosuc Community Health Services received the very first 75 masks sewn by Burgeon's in-house stitchers.
"It was an appeal from our community that inspired us to make masks. Ammonoosuc Community Health Services knew we had sewing machines, capacity, and resources. We just knew we needed to help and then the initiative took a life of its own. We received a lot more phone calls after that," said Glocker. After the first batch of masks, masks were sent to the Massachusetts Association of the Blind, Taravista, a mental health provider in Massachusetts who did not have masks for their staff, and then Cathedral Towers, a nursing home in Atlanta.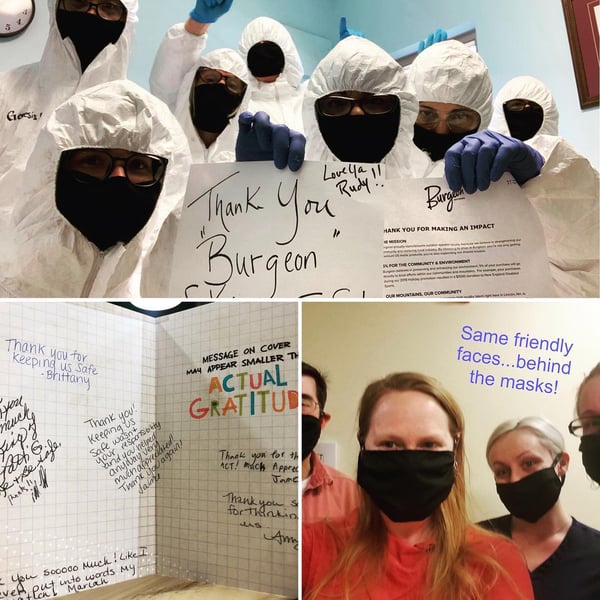 To date, Burgeon Outdoor has produced over 8,500 masks and will likely hit over 10,000 masks in the coming months. Sourcing materials wasn't always easy as there was a global shortage of elastic and two-ply cotton as millions of people across the world purchased mask-making materials and supply chains were at a standstill. Burgeon dipped into its own branded supply of elastic and thanks to tons of local donations of materials, the mask assembly lines never stopped. "My mom found some fabric deep in her basement in her home in Pennsylvania and sent it to us in Lincoln," said Glocker. "Turns out the cotton was from my sisters' old Girl Scouts uniforms from decades ago."
Making 75 to 80 masks a day is a tedious task for even the most experienced stitchers but Burgeon staff members jumped in with both feet. As mask production increased, so did the demand. In April, Burgeon staff started offering free masks to New Hampshire residents. People offered as much as $50 per mask but Burgeon was committed to making all their masks for free. A limited number of masks would be released on their website each night and would "sell" out in seconds. Eventually, they expanded their reach to New England, then the entire United States.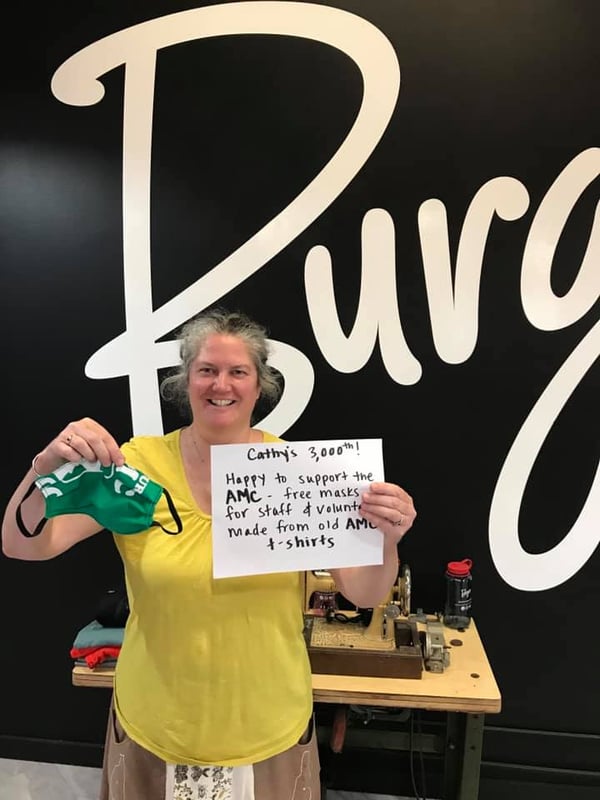 While masks to non-profit organizations were shipped as far as Georgia and Michigan, the vast majority of the Burgeon masks remained in the western White Mountains. Organizations such as Cottage Hospital, Loon Mountain Ministry, White Mountain Trail Collective, and many others have received mask donations locally.
Burgeon recently returned to working on their outdoor apparel collection but is still producing a select of number of masks each week. Burgeon is partnering with the Appalachian Mountain Club (AMC) in New Hampshire to sew 1000 masks for their lodge staff and trail volunteers using vintage AMC t-shirts. Additionally, Garnet Hill, headquartered in Franconia, is donating materials to Burgeon to continue producing masks for Ammonoosuc Community Health Services.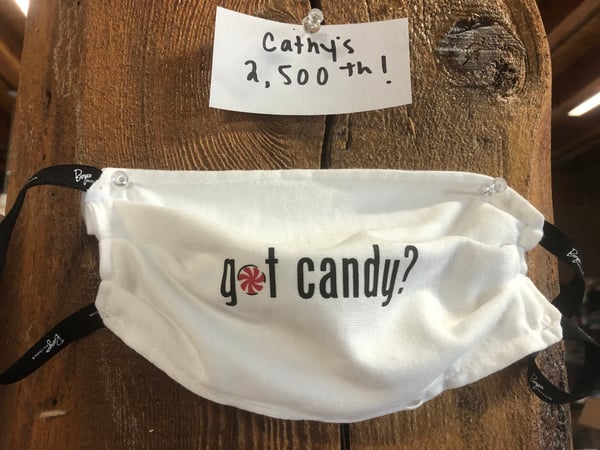 Burgeon Outdoor is committed to improving the social fabric of communities across the White Mountains and the country. With just a handful of people working on sewing machines, Burgeon Outdoor was able to provide a little sense of comfort and protection to thousands of people across New Hampshire and the country, including in our little mountain town of Littleton.