For a small town in the western White Mountains, Littleton has no shortage of places to grab lunch. You'll find just about everything on the menu from pizza to sushi to sandwiches. Dine-in or take out. Whatever you choose will support our local economy and taste delicious.

Inkwell Coffee & Tea House
Open Monday through Saturday from 7:30 am to 4:30 pm, the Inkwell Coffee & Tea House focuses on a homemade menu with the finest locally sourced ingredients. The lunch menu includes a variety of sandwiches made with your choice of bread, but you don't want to miss the opportunity to try their legendary sourdough bread. All sandwiches are available on gluten-free options as well!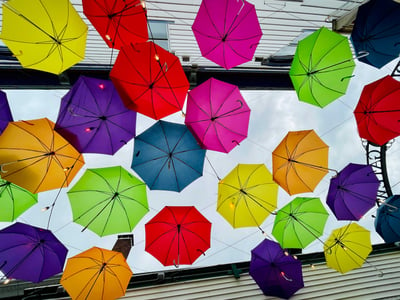 Littleton Diner
As one of the longest-running restaurants in Littleton, the Littleton Diner is always a great choice for classic diner food. Famous for their hearty, affordable breakfasts, the Littleton Diner also has a delicious lunch too. The lunch menu includes salads, soups and chili, sandwiches, burgers, and more. And you can always order breakfast as it is served all day!
Littleton Freehouse Taproom & Eatery
Once home to Littleton Bike & Fitness, the Littleton Freehouse Taproom & Eatery opened in 2019. North Country locals Steve and Jillian focus on high-quality food using fresh local ingredients and the best North Country hospitality. The food menu is full of soups, salads, sandwiches, and more. And the beer menu is even longer!

Schilling Beer Co.
Schilling Beer Co. has taken New Hampshire by storm with its delicious beer. If you haven't tried their food yet, then you're missing out! The BrewPub and Food Truck are both open for lunch along the Ammonoosuc River. Pair a pint of your favorite beer with a wood-fired pizza and house-made pretzel twist with beer cheese. The Food Truck serves up items like poutine, burgers, and sandwiches.

Chang Thai Café
Chang Thai Café on Main Street has been serving authentic Thai cuisine with a contemporary twist since 2008. With a focus on fresh, locally sourced ingredients, the lunch menu includes all your favorite Thai dishes and Bento Sushi specials.
The Little Grill
Open seven days a week for lunch, the Little Grill on Cottage Street has a variety of pub-style food on the menu. Choose from a variety of burgers, nachos, wings, and sandwiches. There's even a whole Mexican food menu if tacos are calling your name.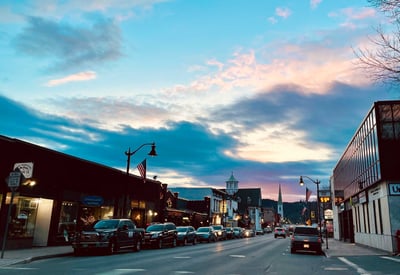 The Coffee Pot Restaurant
Famous for its hearty breakfast dishes served up all day, the Coffee Pot Restaurant also offers sandwiches, soups, and salads for lunch. Of course, there is nothing wrong with pancakes for lunch!
Taste the Thai & Sushi House
Open daily for lunch starting at 11:00 am, Taste the Thai & Sushi House serves various authentic Thai dishes. The lunch menu is available from 11:00 am to 2:30 pm daily and contains all your favorite dishes like Pad Thai, Drunken Fried Rice, and Green Curry, among many other options. An extensive sushi menu is also available for lunch. Taste the Thai also delivers within seven miles of its location on Union Street.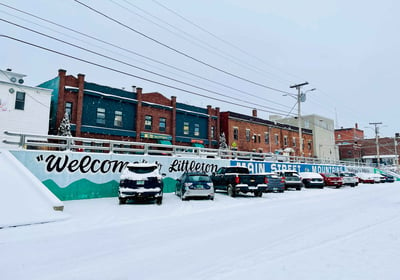 Gold House Pizza
Gold House Pizza has been serving homemade pizza and Greek food on Main Street in Littleton for over 30 years. With a focus on fresh ingredients, Gold House Pizza even sheds its own cheese! The menu, of course, contains pizza, but also grinders, wraps, salads, and more. Dine-in or take away and enjoy at home.
Topic of the Town
Open seven days a week for breakfast, lunch, and dinner, Topic of the Town has been open for over 25 years as a family-run restaurant. The extensive lunch menu includes burgers, sandwiches, Italian meals, seafood, and more. There are vegetarian options as well, and everything can be made to carry out.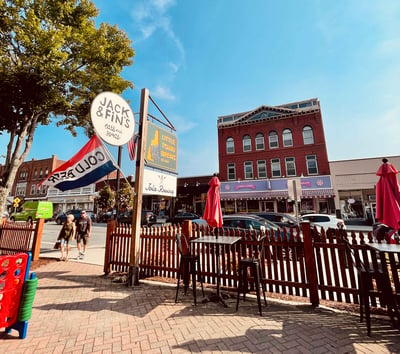 Jack and Fin's
Stop by Jack and Fin's for lunch and you wont be disappointed! Enjoy and cup of soup with a speciality grilled cheese, and you cant forget dessert! The relatively new addition to Littleton Main Street offers a plethora of incredibly crafted cupcakes. There is no way you'll be able to pick just one! They even offer vegan and gluten free options.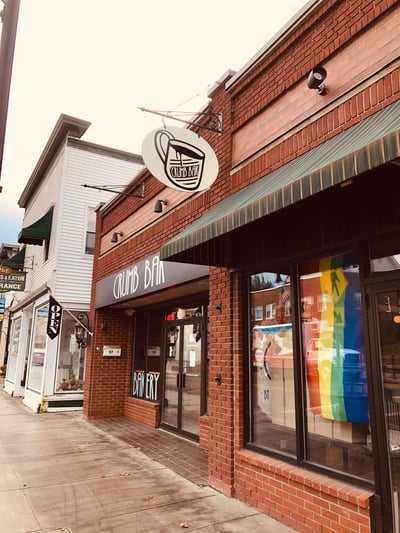 Crumb Bum Bakery
Short on time? Grab a quick but utterly satisfying pasty or snack from Crumb Bum Bakery. Bring some goodies back for your coworkers and you'll be the office favorite!
Please note that due to COVID-19 and staffing shortages, restaurants may have changed their hours. Please check their website or give them a call first to confirm the hours.