Littleton is the perfect four-season outdoor destination in the White Mountains. From mountain biking to hiking to golf, there are an abundance of outdoor activities to get your heart rate up all year long. Outdoor activities are also great as we continue to social distance but enjoy the best the area has to offer.

Benefits of the Outdoors
Getting outside into Mother Nature is not only good for your soul, but for your health as well. Just 20 minutes outside in the fresh air can give your brain an energy boost that's equivalent to a cup of coffee. After a long winter in the White Mountains, you could probably use a dose of Vitamin D. Vitamin D is essential for your health and the best way to obtain it is through sunlight. Many outdoor activities are also a great way to get your heart pumping and muscles toned. Now that spring is finally here and the restrictions are lifting, it's a great time to get outside and enjoy the healthy benefits of outdoor activities!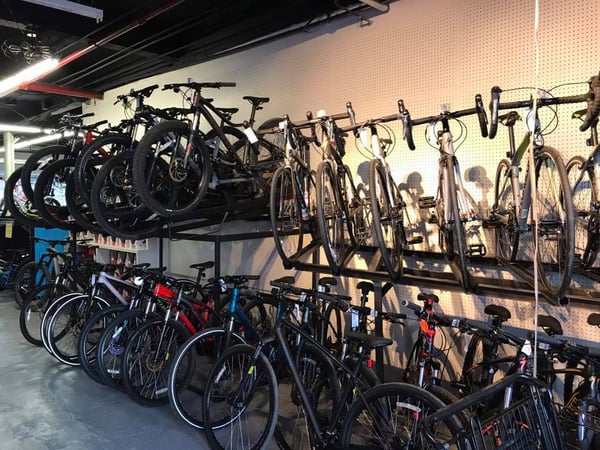 Find Your Need For Speed on Two Wheels
Mountain biking has seen a resurgence in the recent years. Loon Mountain in Lincoln is investing in a multiphase downhill mountain bike park that is slated to be the largest park in New Hampshire in the coming years. The two-wheeled sport is fun and exciting and also great for your health. Mountain biking is an excellent way to get your heart pumping hard while enjoying beautiful scenery. And, climbing all those hills is also a great way to strengthen and tone your muscles.
Littleton is home to some of the best mountain biking in the region. PRKR Mtn Trails is a network of 23 miles of hand-built community-driven trails on 1,000 acres. During the winter months, the trails are groomed for single-track fat-baking making it a truly year-around trail system. PRKR Mtn has a variety of trails of various difficulties from beginners to advanced. If you don't have a mountain bike, you can rent one from Littleton Bike & Fitness.
Climb to New Heights
The White Mountains are the premier hiking spot in New England with hundreds of thousands of people visiting the region for world-class hiking. With thousands of miles of trails, there are hiking trails for novice to experts. The White Mountains are home to 48 4,000-footers and lots of other smaller peaks. Franconia Ridge Loop, located about 20 minutes south of Littleton on I-93, is part of the second highest range of peaks in the White Mountains. Franconia Ridge Loop is rated as one of the best hikes in the world. The 8.9-mile hike includes 3,900-feet of elevation gain over Little Haystack, Mount Lincoln, and Mount Lafayette.
Hiking has numerous health benefits, including lower stress levels and enhanced mental well-being. The Japanese have long understood the health benefits of nature through shinrin-yoku, or forest bathing. Forest bathing is simply being in nature and connecting with it through all five of our senses. Whether you chose to forest bath on the local trails or checking off the 4000-footers, hiking is great for your mind, body, and heart.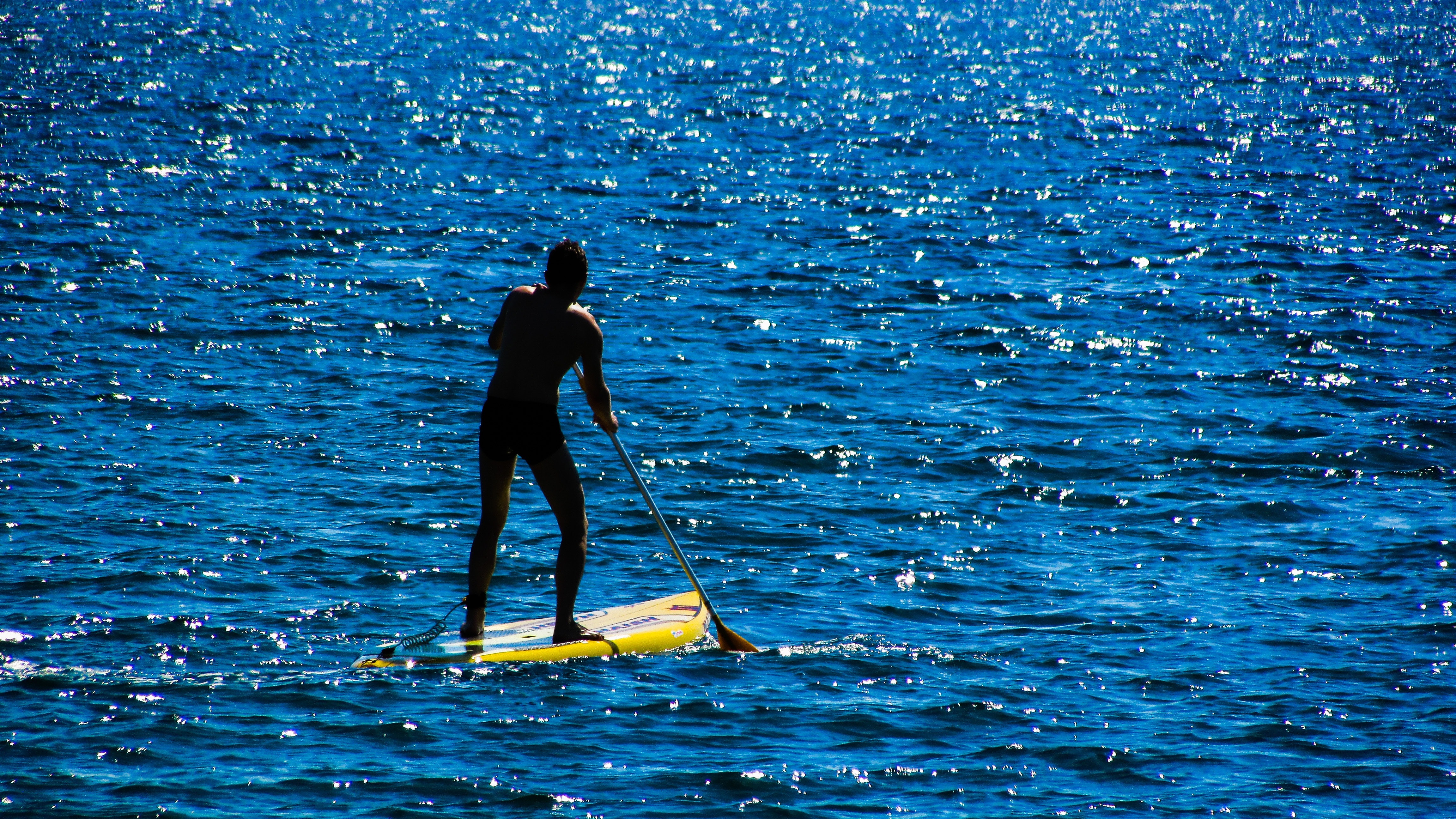 Paddle the Waterways
Bring a kayak, canoe or paddleboard to Moore Dam Lake, the largest undeveloped body of water in New Hampshire. Spanning into Vermont, the lake, formed by the Connecticut River, is approximately 3,181 acres of crystal clean fresh water. On a hot summer day, there is no other place you want to be.
"Fore!"
Golf courses are open for New Hampshire residents! A popular golf for all ages, golf is a moderately intense physical activity, especially if you decide to walk the course instead of taking the cart. Golf is a great way to reach your 10,000 steps a day goal! The Greater Littleton area is home to some of the beautiful golf courses.
Golf has been played in Bethlehem since the 1800s. With two prominent courses nestled on the hillside, both Bethlehem County Club and Maplewood Golf Resort offer stunning views of the mountains across New Hampshire, Vermont, and Southern Canada. The Donald Ross course at the Maplewood Golf Resort features a rare par six and challenging par threes making Maplewood a popular course for golfs around the world. Since 1898, people have enjoyed playing golf at the Bethlehem Country Club. The Country Club was the first course Donald Ross designed in New Hampshire. While the fairways are short at 6,000-yards, the course has challenging topography that will both novice and expert golfers will adore.
Get outside and enjoy the many health benefits of the many outdoor activities you can do in Littleton.