It's the most wonderful time of the year! Homes lit up with Christmas lights, trees are up and decorated, stockings are hung, and hot cocoa is in hand while watching holiday movies. No matter whether you celebrate Christmas, Kwanzaa, Hanukkah, or you just want to celebrate the time of year, the holidays are an amazing time to build memories with loved ones.
Rather than planning a holiday party, join in on the community fun and spend the day in Littleton (or the weekend!). In "Glad Town" everyone is merry during the holiday season. Throughout the month of December, Littleton is hosting live music, santa visits, potlucks, craft fairs, festivals, holiday movie nights, wreath making and Christmas carols! Are you planning a Christmas day trip or weekend? This upcoming weekend, Littleton has a full day of holiday fun planned for visitors and locals! Join us for movies, visits with Santa, live music, a festival, book reading, and more. Check out this list of events happening all day in Littleton!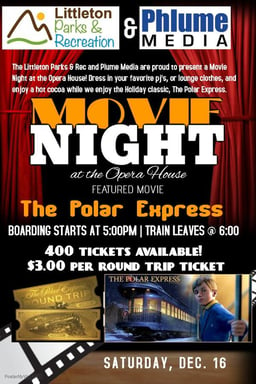 December 15th, 11AM-12PM

Santa will read The Polar Express
December 15th, 12PM-3PM

Live music
Local vendors
Free for all ages
December 15th, 5PM-8:30PM
Wear your favorite PJ's!
Saturday, December 15th at 7:30PM
Sunday, December 16th at 3PM
Classical Choral Concert, Music by Hassler, Mozart, Pergolesi, Philip Stopford, Dan Forrest
Sunday, December 16th 9AM-3PM
Vendors, crafters, bakers, artists
Mr. and Mrs. Claus will visit from 12PM-3PM
Proceeds go to Toys for Tots!
Planning on staying longer than the weekend? Maybe want to replace one of these events for something else? Aside from these specific one time events, Littleton has a ton of fun things to do on a regular basis. Try local brews at Schilling Beer Co., walk along the covered bridge for amazing views of the Ammonoosuc River, check out live music at Thayer's Inn, and enjoy Littleton's variety of storefronts along Main Street. For a small town, Littleton is (not so) surprisingly famous across the country. Chutters is known for its Guinness Record as the World's Longest Candy Counter and it sits right in downtown Littleton, which has been ranked as one of the best downtowns in America! Right outside of Littleton is the Franconia Notch, Crawford Notch, Cannon Mountain, and Bretton Woods for skiing, snowboarding, snowshoeing, snowmobiling, and more.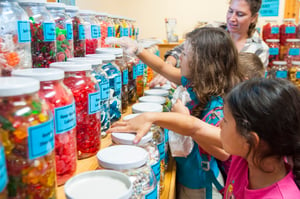 With so much to do for all ages and visiting groups, Littleton has become a hot spot for local tourism and shopping. While you're in town enjoying the local events, be sure to finish your Christmas shopping at the many small businesses lining Main Street. Beautiful inns to stay in, amazing live music and art, delicious farm to table cuisine, and a truly extraordinary Main Street that fits like a puzzle piece along the Ammonoosuc River are just a few of our favorite things. Visit soon and see for yourself! If you'd like to read more about downtown Littleton and get updates, subscribe to our blog! We'll make sure you get a notification when we publish new tips and guides.