For a small state, New Hampshire has over 86 breweries across the state. We're lucky that we have a few of the best breweries in our backyard in the North Country. One of the oldest microbreweries in the state is the Woodstock Inn Station & Breweries in Lincoln, who has been brewing a variety of beers for over 20 years.
Fall is a great time of the year to come to the North Country for a long weekend. The leaves are turning into a kaleidoscope of colors, the crowds are smaller with school in session, and the temperature is perfect for beer drinking. With six breweries within the North Country region, head to Littleton and base yourself for a weekend of liberations.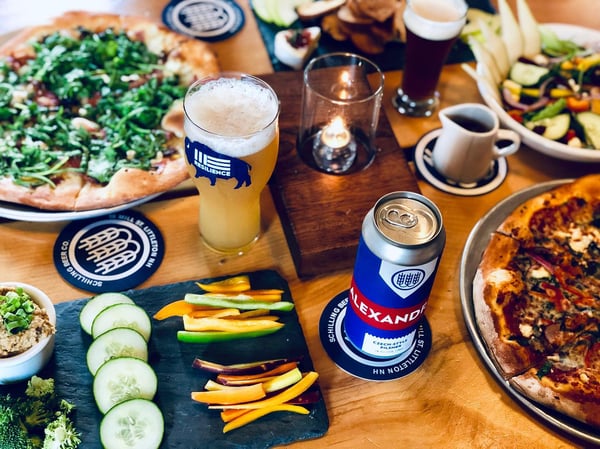 Schilling Beer Co.
Schilling Beer Co. is Littleton's hometown brewery. Started six years ago, the brewery has grown tremendously thanks to so many dedicated locals and visitors. Schilling brews a mixture of progressive continental European-inspired beers, New World beers, and sour and wild ales. You can enjoy a pint at either the restaurant inside the old grist mill or next door at the new tasting room. Additionally, new outdoor seating and a food truck were added this summer for even more seating. On a warm fall afternoon, there is no better place than you want to be. Schilling Beer Co. is always hosting special events and the food menu is not to be missed!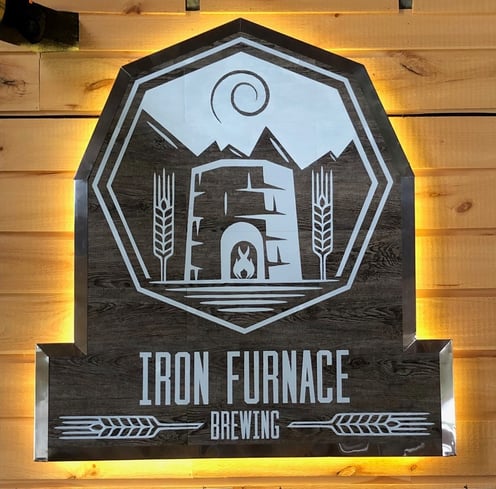 Iron Furnace Brewing
Founded by four North Country guys in 2017, Iron Furnace Brewing is quickly becoming a popular weekend après ski destination after a day on the slopes at Cannon Mountain. Housed in an old barn, the brewery has been renovated into a fun and relaxing space perfect for socializing with all your friends. The taproom has a revolving list of IPAs, ales, stouts, porters, and more. Pair your pint with some snacks or pizza from the seasonal menu.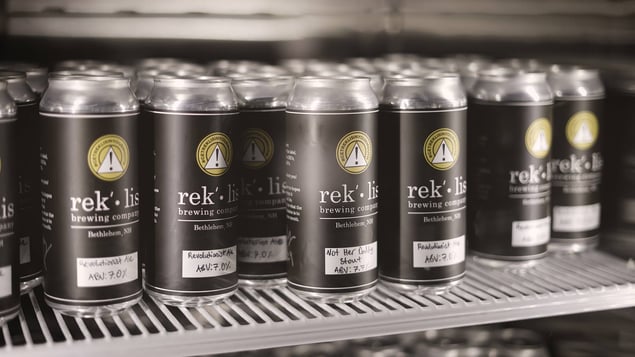 Rek'lis Brewing Company
As one of the new kids on the block, Rek'lis Brewing Company in Bethlehem has already made a big splash. The brewery is designed for those individuals who like to live a reckless and fully charged life just like owners, Ian and Marlaina. You'll always find a crowd of people, especially on nights with live music. The beers on tap change regularly, but you'll typically find a mix of ales and IPAs brewed in-house. You'll also find a guest beer or two on tap. If you want something other than beer, the Rek'lis Whiskey & Spirits menu is extensive. There's plenty of pub food and even some tacos and burritos! Rek'lis also serves brunch on Sundays making it the perfect destination to end your weekend in the White Mountains.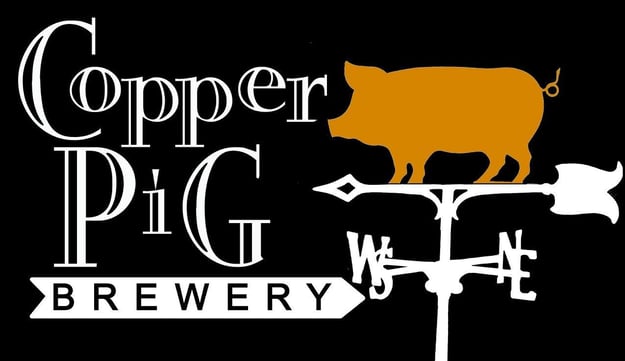 Copper Pig Brewery
For more European-style beers, drive about 30 minutes from Littleton to Copper Pig Brewery in Lancaster. You'll find a mix of IPA, ales, lagers, and more at this small up-and-coming brewery. Located in one of the old mills in town, the brewery is a relaxing place to enjoy some tasty food and a beer. The food menu might be small, but it's mighty and hearty. No matter what you choose, you'll be sure to find something yummy.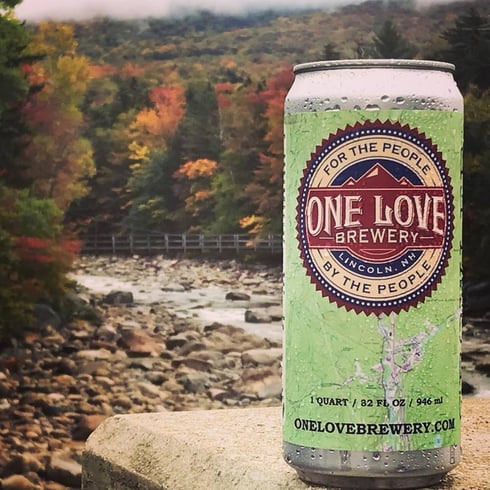 One Love Brewery
In 2015, Master Brewer Michael Snyder and his wife, Jennifer, decided to open their own brewery after over 20 years in the industry. Located in the historic Henry Paper Mill in Lincoln, One Love Brewery specializes in German-style beers. You'll find tons of delicious flavorful lagers and a few IPAs on tap. The beers pair perfectly with the food menu, which features dishes like Lamb Lollipop, burgers, and more. The outdoor dog-friendly deck is open through the fall season, so go for a hike and celebrate with a cold pint.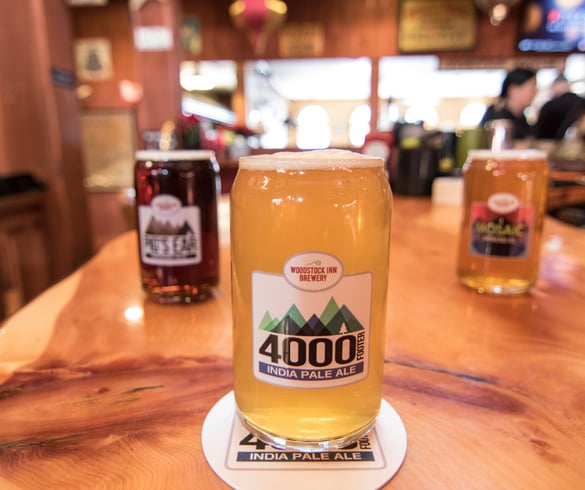 Woodstock Inn Station & Brewery
The Woodstock Inn Station & Brewery in North Woodstock is one of New Hampshire's original microbreweries. It grew from a small seven-barrel system to a state-of-the-art 30-barrel production facility over the course of 20 years to meet the growing demand in the western White Mountains. Named after a variety of local landmarks and stories, the beer at the Woodstock Inn Brewery is often hoppy, flavorful, and delicious. Stop by the brewery and try many of the beers on tap. There's a daily brewery tour if you're interested in finding out how they make the beer. The restaurant serves breakfast, lunch, and dinner, so sit back with a pint or two and enjoy a hearty meal.
If you're interested in trying a lot of brews at one place, consider Littleton Freehouse and their constantly rotating list of various craft beers, including many local options. If you're looking to try a few of the ones above the Notch and don't want to drive, check out Bear Belly Brew Tours, hitting some of our local favorites!
New Hampshire's North Country is the perfect destination for beer lovers. With these six breweries only short drive from each other, there are lots of beers to sample.