Discover the new late-night spot in town! If you have a sweet tooth, you've probably spent some time perusing the bakery case at Crumb Bar on Main Street. But did you know they are now open late on the weekends? Now you can get your sugar fix while drinking one of your favorite brews while playing a round of pool or just catching up with your friends.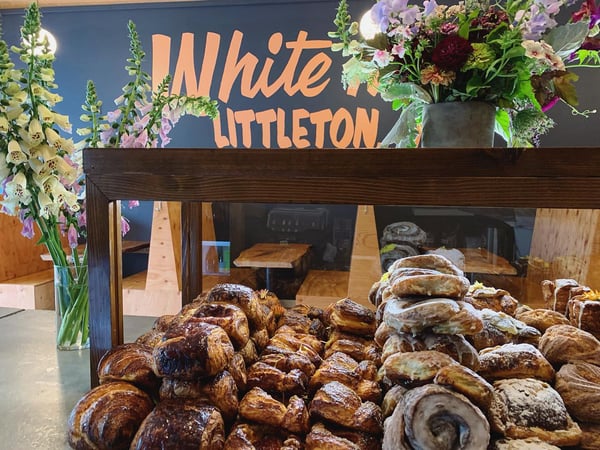 Crumb Bar is quickly becoming one of Main Street's most popular spots. The baristas will welcome you by name (it's Littleton after all!) and the coffee is always hot. While we'd love to say that there is always an endless supply of your favorite treats, we all know you know that the good stuff sells out so get there early if you're having a craving for something in particular.
This past fall, Crumb Bar expanded its hours on select nights for a whole new Crumb Bar experience. Last year, Crumb Bum Bakery changed its name to Crumb Bar in preparation for the much-anticipated expansion. After some renovations earlier this year, Crumb Bar began staying open late on Friday and Saturday nights. "We've opened up a game room at night, which has a pool table and a couple of dartboards. We're also planning on having some music on some nights as well as tap takeovers with breweries that we love," says Kaylee Klein, co-owner of Crumb Bar and the baker in charge of making all your favorite treats.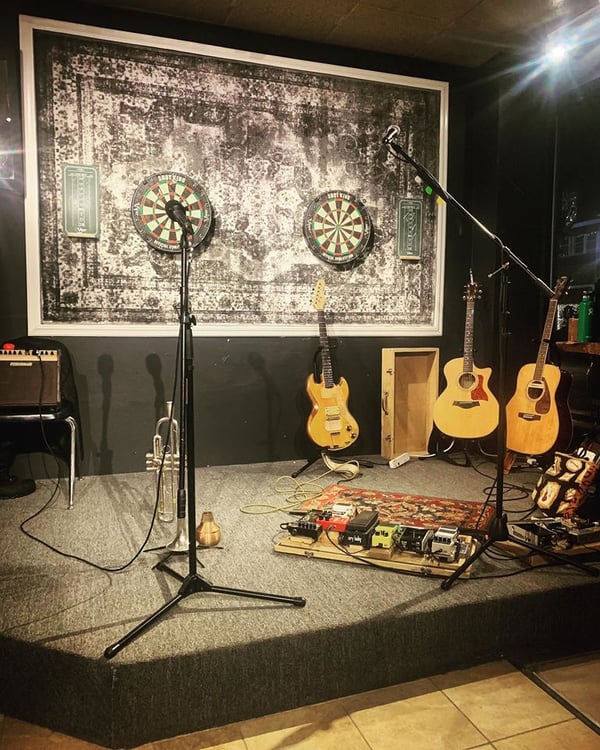 Crumb Bar currently has a draft system with five different beers on tap as well as over 30 rotating cans to enjoy. You'll also find wine and Campari sodas on the menu. In addition to some tasty brews, you'll find a special sandwich menu that was designed specifically for Crumb Bar at night. The menu is always expanding, but there are a few items that have become a late-night staple, like the A Girl Named Tom and Hawt Chicken Sandwiches. You'll find vegan options and all the bread is made in-house.
"We've had a great response from the community! Most of our regulars from the morning and daytime will come through at night as well. We're not trying to create a terribly different vibe at night, but it's definitely more packed and louder with people having fun," says Klein. "We've become popular with the service industry workers in town, which is the main reason we love staying open late. We're stoked to offer a place that is actually open after our locals get off work from their serving and bartending gigs."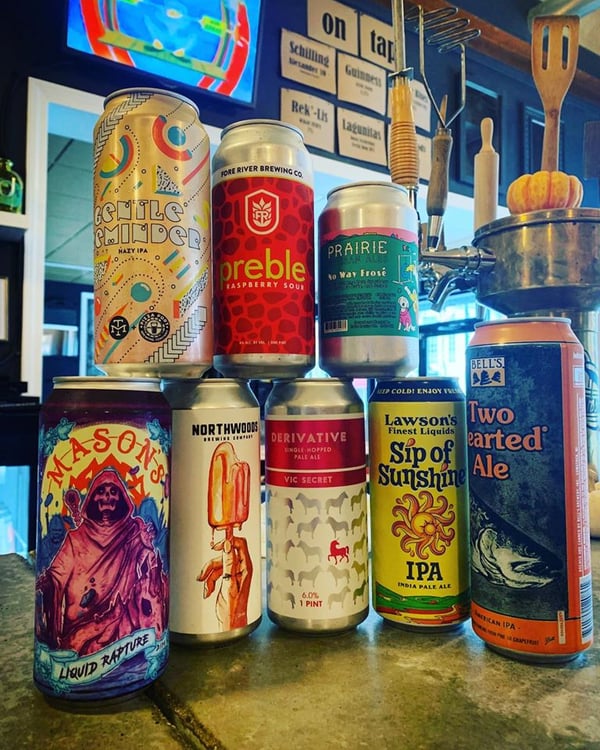 As Crumb Bar at night becomes more popular, it will continue to evolve with new additions to the menu and calendar of events. More music gigs are being added to the calendar and the hours will continue to expand. Klein says, "We have way more plans than we can even handle! We're hoping to expand our menu, even more, to offer some unique sandwiches to the area and we want to host more theme nights."
Crumb Bar is currently open late on Fridays and Saturdays until 10 pm. Check out their Facebook page for more information about their menu and upcoming events.