June is fading out and July is coming into view. It's hard to believe the start of summer is already behind us for another year, but it's true. There really isn't a wrong time of year to visit our area, but summer is a special time filled with firsts, favorites, friends, and family.
During the sweltering, long days, you might find yourself wondering…what adventure should I go on today? There are so many to choose from! Whether you're looking for a culinary experience or entertainment, here are some very cool ideas to put in your Littleton area itinerary even on the hottest days.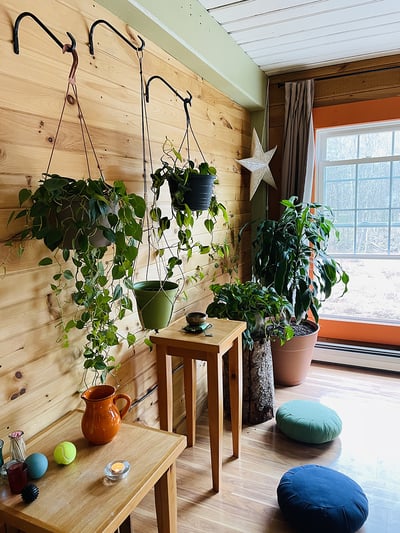 Bend and Stretch
In our minds, moving your body is one of the top things to do when the weather is fine. One great place to do that is at one of the Balanced Butterfly's yoga classes. They're held weekly on Tuesdays at 10 a.m. at Root to Bloom Studio in Littleton. You can book your spot right here, or you can take advantage of the owner's private sessions for just $15 per person ($120 minimum booking).
Pro-tip: The owner also offers craft nights, but they do tend to fill up, so if one pops up on this calendar, secure your tickets fast.
Find a Friend
Summers aren't meant to be lonely, and you know what could make your summer a bit sunnier? A furry friend! If you're a local looking for something cool to do, there's not much that's cooler than saving a life by giving a cat its furever home.
If this sounds like a good idea to you, check out Littleton's own Second Chance Animal Rescue. They have cats of all kinds available (including barn cats who are used to being outdoors during the dog days!)
The costs vary between $80-120 depending on the age of the adoptable cat and the process requires an application, so if you'd like to get started, go here to fill one out and browse their available felines.
Need supplies? Check out Noah's Ark Pet Shop or Tailswag.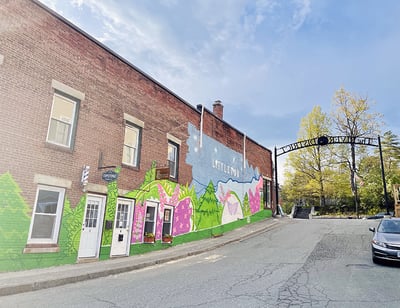 Feel the Fresh Air on Main Street
Main Street in Littleton is the heart of our community and a shopper's haven. A stroll downtown means access to the League of NH Craftsmen Fine Craft Gallery for gifts and personal treasures made by the state's finest craftspeople, a chance to visit America's oldest ski shop, Lahout's to plan your winter ski trip well in advance, and an opportunity to feel like a kid again by stepping into the Little Village Toy & Book Shop.
Pro-tip: We're located at 43 Main Street if you need some sweet fuel to keep you powered while you explore.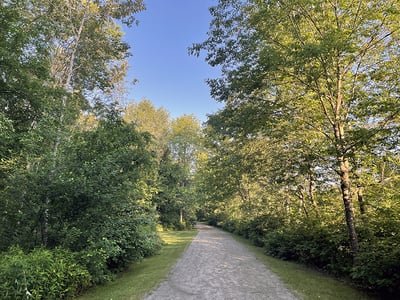 Bike or Walk the Rail Trail
The Ammonoosuc Rail Trail is a 19.1-mile option that's perfect for any kind of walker, runner, or biker.
In fact, it even allows dogs! Take your best friend along with you, pack a picnic, and enjoy everything this trail has to offer.
Seeking something shorter and sweeter? No problem! Check out the Ammonoosuc River Covered Bridge trail, which is just under a mile and is a wonderful choice for casual walkers and parents with strollers.
Bird Watch and Walk
You can certainly walk the Dells Trail, but to take full advantage of your time there, you'll want binoculars and a birding book. This trail is known for being a strong choice for those visitors that want to enjoy wild bird sightings.
Listen to the Music
Depending on when you visit, you might be able to catch a show at The Loading Dock. They list all their shows on Facebook, so make sure to look there first if you want to plan ahead. Even if there isn't a show planned, The Loading Dock is also a fun place to check out for awesome art classes.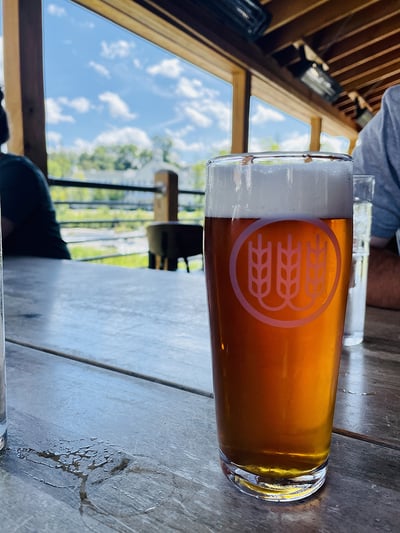 Grab a Beer
Summer is prime time for Schilling Beer Co. Stop by to enjoy food from Mill St. Kitchen, which will offer tasty options previously provided by their food truck and live music in the Biergarten. Details about these summer options (and more) can be found on their Facebook page.
Or head over to Wildbloom Beer on Main St. and where they focus on local ingredients and purposeful beers.
Stay Inn
Half the battle when it comes to getting away is deciding where to get away to! Wouldn't you like to experience a classic Inn-style stay? In Littleton, two of your historic choices are:
Thayers Inn – Originally known as Thayer's White Mountain Hotel in the 1840s, this Inn is steeped in area history. It has housed Presidents including Ulysses S. Grant, Franklin Pierce, Richard Nixon, Jimmy Carter, and George H. W. Bush, and celebrities such as P.T. Barnum, Henry Ford, Commander Robert E. Peary, Bette Davis, Ed Bruce, and Michael Blake. Shouldn't you be next?
Sugar Hill Inn – While it's not in Littleton proper, this less-than-10-mile-away choice is another favorite. It began as a farmhouse in 1789, but in 1924 was added to and became known as the Caramat Inn.
Since then it has changed names and owners, but the charm has maintained. You can now have a full Inn adventure right there with food, fun, and even a massage!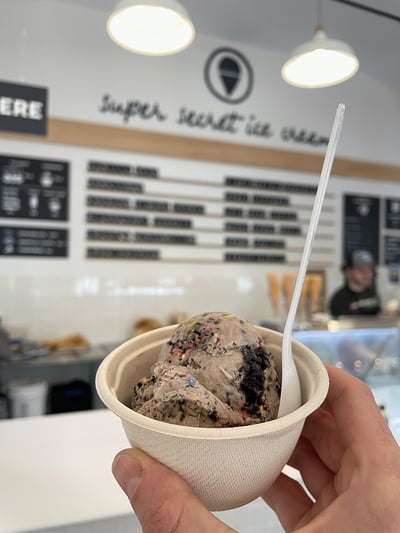 A Cool, Creamy Finish
If you're seeking literal cool, there's no better way to end your day than with local ice cream. In the immediate area, you have a few choices.
The Northern Frosty Bar – If you want a bit of seafood with your ice cream, choose this place! They're billed as the home of the Northern Lobster Roll. YUM!
The Uncle Custard – Located at Crumb Bum Bakery, they serve up some delicious custards, sorbets and more!
Super Secret Ice Cream – Located in Bethlehem, this ice cream shop uses "no weird stuff... We make our own ice cream base with local milk and cream from our neighboring farm, Hatchland Dairy. We don't use flavored syrups or artificial anything. Everything that goes into our ice cream is made in our kitchen or sourced through partnerships with local farms."
–
We hope you plan to visit our area soon. It's ready and waiting to be discovered.