Valentine's Day is right around the corner. Whether you believe it's the most romantic day of the year or just a Hallmark holiday, Valentine's Day is a great time to show the people you love most in your life how much they truly mean to you. For a small town, Littleton has everything you could want to celebrate your love from greeting cards to jewelry to romantic dinners and drinks.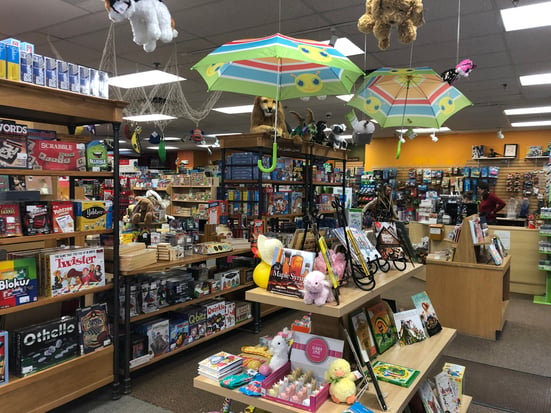 Cards and Gifts
For unique gifts and cards, stop by Pentimento. Located in a beautiful 1884 Victorian home, choose from jewelry, bath and body products, and cards and stationery from the US, France, Italy, and beyond. For the littlest valentines in your life, the Little Village Toy & Book Shop is a great place to find a special gift to show your love. Selling a variety of books, educational toys, and more, there is something for all ages. For one-of-a-kind gifts created by local artisans, visit the League of N.H Craftsmen.
Flowers
Surprise your loved one with a beautiful bouquet of flowers from Cherry Blossom Floral Design. Did you know that the tradition of giving flowers on Valentine's Day dates back to King Charles II of Sweden in the late 17th century? During this time, expressionist started using flowers to communicate without saying any words. As you probably may know, roses mean deep love. Roses took on the meaning of love due to Greek mythology. Aphrodite, the goddess of love, grew rose bushes from her tears and the blood of her lover, Adonis. Choose from gorgeous arrangements of roses or other flowers from Cherry Blossom have them delivered to your lover's office or deliver them yourself at dinner later!
Emily Herzig Floral Studio also tends to have local pop ups during this time.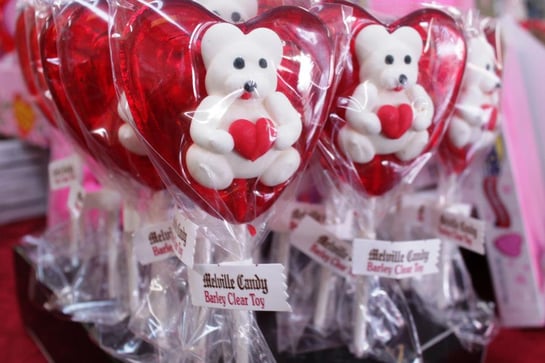 Chocolate and Candy
Is it really Valentine's Day without candy hearts and chocolate? We don't think so! But, of course, we might be a little bias since that's what we sell here at Chutters. For the sweet tooth in your life, stop by the store on Main Street in Littleton to shop for your Valentine's Day candy. We have loads of heart-shaped treats and all your favorite and classic candies on our 112-foot candy counter.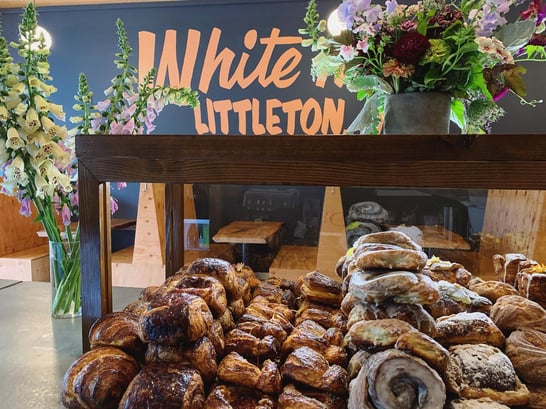 Sweet Treats
If chocolate and candy isn't enough, head over to Crumb Bar for sugary treats and coffee. The cases are always teeming with cookies, croissants, cakes, and more, but the special treats for Valentine's Day are not to be missed! Kaylee and her team of awesome bakers are once again baking up a delicious Crumb Candy Box. Each box is filled with mouthwatering treats like the Strawberry Ganache Chocolate Brownie and Tahitian Vanilla Bean Cheesecake "Bleeding Heart" Macaron. Make sure you order before they sell out!
Dinner
There's lots of great places in Littleton to treat your sweetheart to a romantic dinner. For the ultimate date night away from the kids, book a table at the Beal House. James Beard Rising Star nominated chef, Adam Alderin cooks up a delicious menu featuring many locally grown ingredients. The Tim-bir Alley Restaurant offers creative farm to table American dishes that will leave you wanting more. If breakfast is more your style, don't miss local favorite, the Littleton Diner.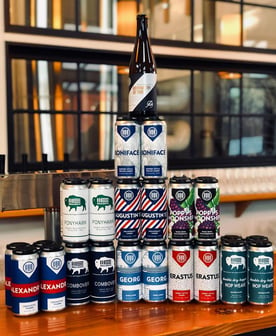 Drinks
Head to the Littleton Freehouse for an extensive list of craft beer, wine, and spirits. With 16 tap lines, you'll find tasty to drink. Of course, a cold pint should be paired with some pub food. The locally brewed option can be found on the banks of the Ammonoosuc River at Schilling Beer Co. Quickly becoming one of northern New England's hottest brewery, Schilling brews a wide variety of beers found both on tap and in cans. For fancy cocktails, visit Crumb Bar at night or the Beal House.
Even if you don't have a special valentine this year, celebrate self-love and community love by shopping locally and supporting all your favorite businesses this February.