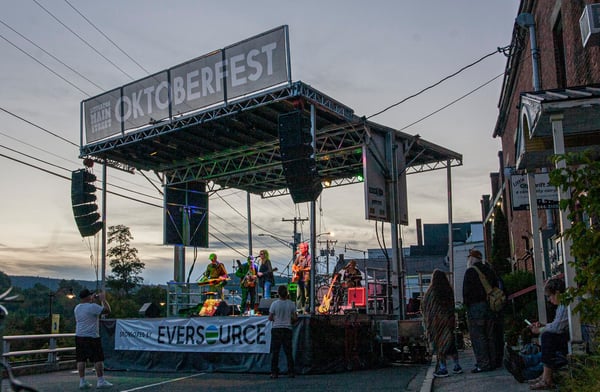 Catamount Arts may have its home base across the river in St. Johnsbury, but their work to support the arts extends far into the North Country of New Hampshire. For more than 40 years, the full-service arts center has strived to make the arts a fundamental part of community life. Catamount Arts has grown to be the cultural, entertainment, and arts home for 40,000 visitors each year. Their vision is to act as an essential force for the arts and to enhance the economic and cultural climate of communities throughout Northeastern Vermont and Northwestern New Hampshire.
"We have what we feel is a really critical role to play: providing backbone support for other organizations and for artists to help in this creative place-making endeavor of allowing them to celebrate themselves, to embrace their place, through the expression of the arts," said Jody Fried, Catamount's Executive Director for the past 14 years.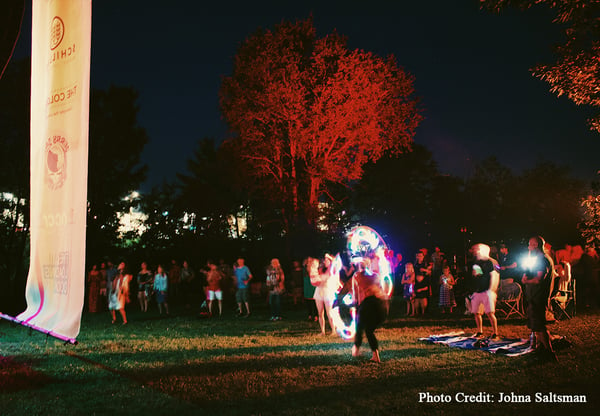 The nonprofit has two large mobile stages and a team of professional light and sound technicians able to transform parks, roads, parking lots and more into a full concert experience.
In Littleton, Catamount's collaboration began with Littleton Main Street, Inc. (LMSI), in the summer of 2019. The partners brought Grammy-nominated David Grisman to play at a large concert just across the covered bridge from downtown Littleton.
"We're able to come into communities and transform spaces into these artistic venues, like a large pop-up," said Fried. "There's a pretty remarkable impact it can have in areas as people start to look at their home through a different lens."
"Catamount's mobile sound stage allowed us to produce the Grisman concert and get our first experience using the Riverfront Commons as a venue," said Jim Alden, president of LMSI and owner of Chutters. "But, additionally, Jody is able to provide an incredibly experienced team of sound technicians, stage hands, front gate and other resources absolutely critical to staging a successful event."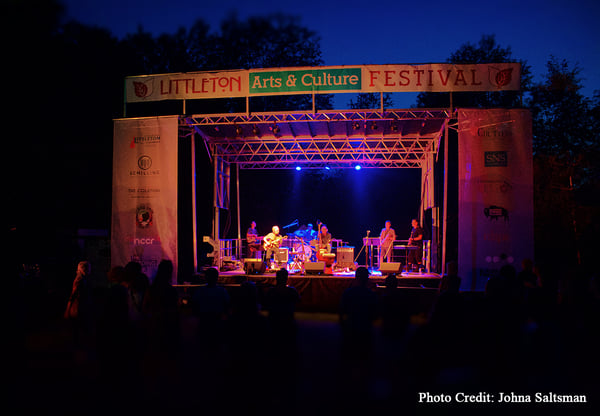 Last summer, the nonprofit helped to put on 75 events throughout the North Country and the Northeast Kingdom of Vermont. In Littleton, this included the Oktoberfest Music Series, another partnership with LMSI and Schilling that brought music right behind Main Street, with a stage set up on Porter Street. They also provided stage, tech and lighting support for the First Friday Arts initiative, with three large main-stage concerts throughout the summer.
"I think Littleton absolutely gets the importance of experience-based downtowns ... that if you're going to have long-term economic vitality and vibrancy in a world downtown, that arts and culture are at the heart of that," Fried added.
"Littleton has developed a brand in the past decade as a destination for an authentic New England mountain town experience, with our access to incredible outdoor recreation, and artisanal brewing, baking and shopping," Alden said. "Adding the ability to produce quality outdoor concerts along the banks of the Ammonoosuc allows us an incredible and unique opportunity to add a cultural element to the experience, enhancing our community and attracting even more visitors."
In Bethlehem, Catamount partnered with the Colonial Theater to bring music to a park next to Rek'lis Brewing through the two-day "Bandemic" festival and movies to outdoor spaces across the town, from the baseball field to the amphitheater at the White Mountain School.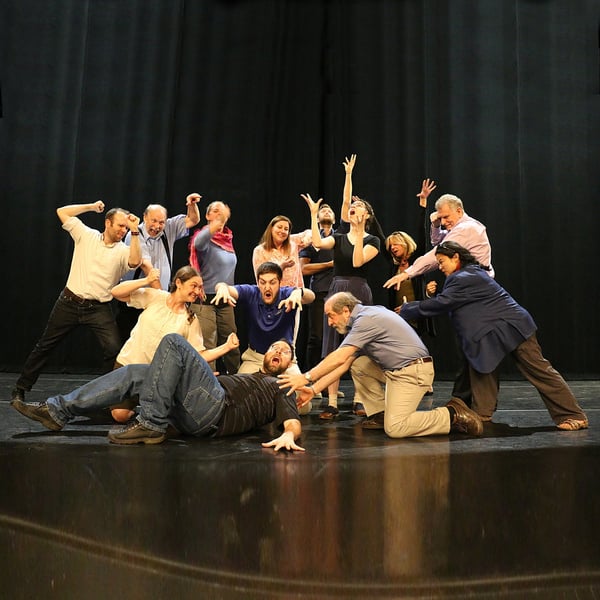 "If we're doing a good job, we're pretty invisible," Fried noted. "We're kind of the magic behind the curtain [...] people just know they're having an amazing time and experience in their community, and that their community is the one putting it on."
To learn more about Catamount Arts and check out their exciting upcoming performances visit their calendar of shows and events.