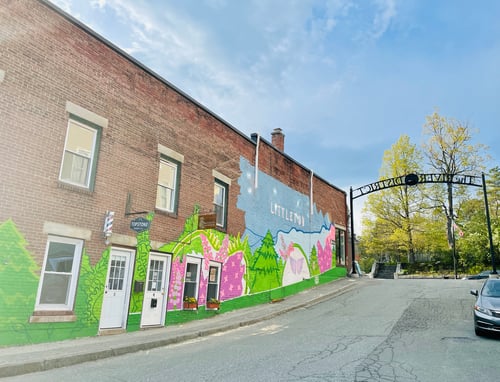 For a small mountain town in the White Mountains, Littleton has a lot of delicious places for you to grab breakfast. Whether you're looking to pick up something for the road, a cup of coffee and a pastry, or a hearty breakfast fit for a lumberjack, there's a locally owned breakfast spot for you.

Crumb Bum Bakery
If you have a sweet tooth, then you don't want to miss Crumb Bum Bakery. Specializing in whimsical pastries, bread, and cakes, Crumb Bar will leave you wanting more. Of course, you should start your day with something healthy-ish, so order a duck-fat breakfast sandwich with a coffee. If you're not full from the hearty meal, fill up on buttery, flakey croissants, delicious cookies, and out-of-this-world macarons.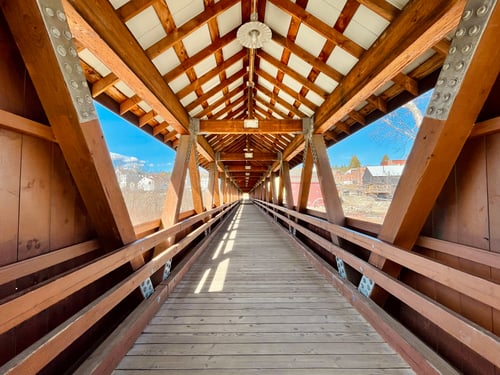 The Inkwell Coffee & Tea House
Serving delicious locally roasted fair-trade coffee, the Inkwell Coffee & Tea House is the place to go for your morning cup of Joe. In addition to Café Monte Alto coffee, Inkwell serves a variety of handcrafted espresso-based and latte drinks made to your liking. For the non-coffee drinkers, you'll find a selection of Arbor Organic Teas. The breakfast menu is focused on Tribeca sourdough bread, so you'll find dishes like Avocado Toast, Ricotta Toast, and a variety of baked goods made fresh daily.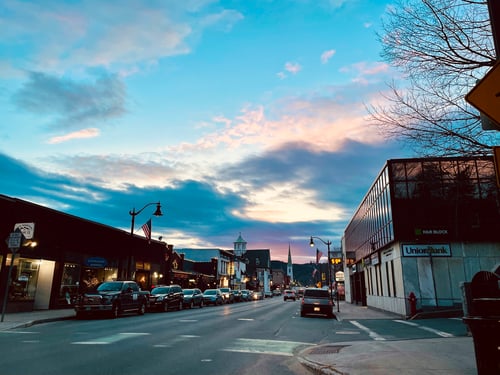 The Coffee Pot Restaurant
Located on Main Street, the Coffee Pot Restaurant has been serving all-day breakfast seven days a week since 1980. Still operated by the McKenna family, the Coffee Pot's menu features made-to-order dishes at a price that you can't beat. The breakfast menu is full of all your favorite items like buttermilk pancakes, omelets, and more. The McKenna Special is a local favorite.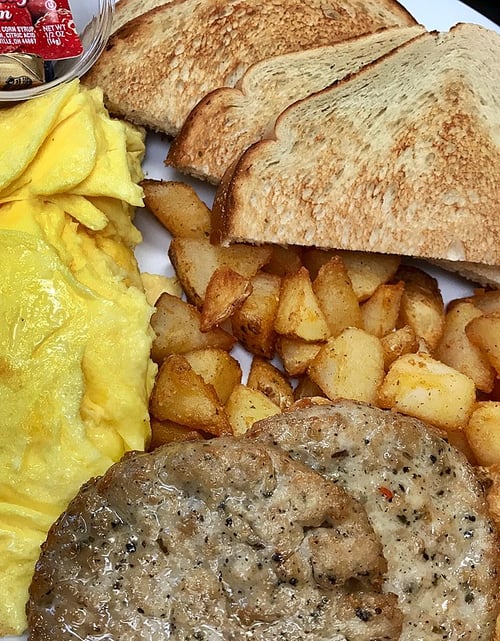 Littleton Diner
Breakfast always seems to taste better in a diner car! The award-winning Littleton Diner has been a staple of the community since the 1930s. The original Littleton Diner was built in 1928 in Merrimack, MA before being transported north. A new Sterling Diner was constructed on the original site in 1940 and has pretty much stayed the same since then. Open seven days a week, the Littleton Diner focuses on traditional home-cooked New England-style meals. The menu is affordable and hearty and delicious. Make sure you bring your stretchy pants!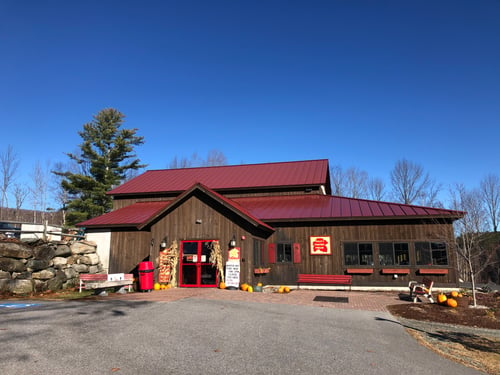 Polly's Pancake Parlor
Located about 20 minutes away in Sugar Hill, Polly's Pancake Parlor is well worth the drive and wait for a table. For over 80 years, Polly's has been pouring New Hampshire's liquid gold over a sweet stack of pancakes made fresh by your server. Polly's is legendary in the White Mountains and after a visit to the restaurant, you'll quickly understand why.
Make sure you don't sleep in on your next visit to Littleton because you don't want to miss the most important meal of the day.