Littleton, New Hampshire has a lot to offer year-round. Home to one of America's Greatest Main Streets is a great place to base yourself for a summer outdoor adventure. Explore Littleton and the surrounding area by foot, two wheels, and boat. There are more than enough activities to keep you busy all summer long!
Hike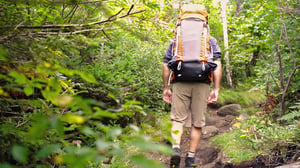 Known as one of the best-kept secrets in Littleton, the Kilburn Crags Trail is a 1.4-mile nature hike with spectacular views from the top of Walker Mountain. Standing at only 1,300 feet, Walker Mountain is a small but mighty mountain with incredible views of the Presidential Range, the Ammonoosuc River Valley, and Lafayette and Cannon Mountains. The trail is beginner and dog-friendly, just remember to carry out anything you or your furry companion drop.
For a more difficult hike, try Mount Garfield in Bethlehem. Offering panoramic views of Franconia Ridge, the 4,500-foot summit of Mount Garfield is worth the hike. Take the 9.3-mile moderate Mount Garfield Trail to the top. Don't forget to pack a picnic and enjoy the views!
Bike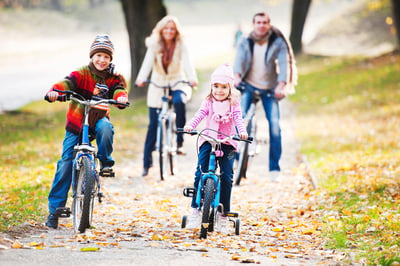 Maintained by a community of biker lovers, the PRKR MTN Trails is one of the best mountain bike parks in the northeast. Located around the 2000-foot summit of Parker Mountain and privately-owned land, the mountain bike park consists of 24 miles of singletrack and doubletrack trails. Stretching from School Street to Town Pool, the trails range in difficulty from beginners to advanced riders.
Linda's Lookout offers great views of the Presidential Range making it the perfect spot to stop and refuel. For the adrenaline junkies, there are two downhill-only trails for those who want to speed down some serious berms, banks, and drops. If you don't have your own bike, you can rent one at Littleton Bike & Fitness on Cottage Street.
Walk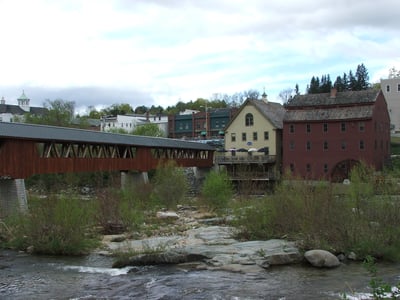 After a long car ride up I-93, stretch your legs on one of Littleton's many walking trails. Located just over a mile from the Post Office, The Dells is a nature park with lovely walking trails. Wildflowers dot the fields during the warmer months and you can always spot water birds in the pond, like great blue herons, hooded mergansers, and other birds.
Pine Hills Trails is another great public trail system that can be accessed from town. The main trailhead starts about 100 yards up Pine Hill Road and was once a large pasture. The trail network is about one mile, 35-mile leisurely walk through glacier erratics and woods.
Paddle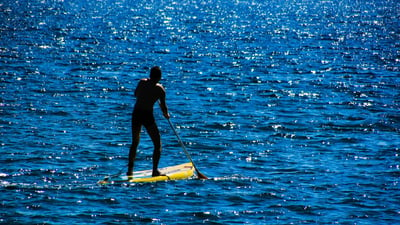 Surrounded by the Connecticut River and the Moore Reservoir, Littleton is a great place to go for a paddle. From standup paddleboarding to canoeing, the opportunities are endless. Expanding over 3,500 acres, the Moore Reservoir is New Hampshire's fourth largest lake. With numerous boat launches around the reservoir, you have plenty of places to drop your boat or paddle boat. Head to Littleton Bike & Fitness for all your paddle board needs.
Kayak
With an abundance of rivers and lakes in northern New Hampshire, there are plenty of beautiful places to explore by kayak. The Moore Reservoir is always a wonderful option. The Pemi River in Lincoln is always a great option for beginners and advanced paddlers. Kayaks can be rented from Art's Outdoor Outfitters if you don't have your own.
Enjoy Littleton
After a long day in the sun breaking a sweat, head to Littleton's famous Main Street and enjoy a little shopping and food. If you're in town on a Sunday, don't miss the local farmer's market at the Littleton Senior Center. You'll find tons of fresh local produce, pasture-raised meat, and lots of other handicrafts.