A new outdoor festival is coming to northern New England. On Sunday, May 19th on the trails of beautiful PRKR MTN Trails in Littleton, New Hampshire, 1st GEAR is kicking off with a 5k and 5-mile trail running race for the whole family. Born from the university cluster programs at Plymouth State University, 1st GEAR is just the beginning of a larger event series and outdoor festival.

This year's event is just the kickoff event and the announcement of the upcoming GEAR Rally Series beginning in 2020. Starting next year the event will add mountain bike races and include a large festival area, outdoor gear swaps, food and retail vendors, music, and more. While this year's 5k and 5-mile running races will be setup as traditional trail races, the future GEAR events will utilize a unique, multi-stage structure for both running & mountain bike races. While the details remain a closely guarded secret, the organizers promise a race and festival like no other. If the excitement around this years event is any indication (it was announced to the public and planned in a mere 4 weeks), we can't wait to see what next year will bring.
For now though, 1st GEAR is an awesome opportunity to get a taste of the trails for the following years. It's a great early season run to get your legs warmed up for races you may have planned later in the season, like the Tender 5k, (which also takes place in Littleton in August). Held in the morning, 1st GEAR will have a 5k adult and youth trail run and a longer 5-mile adult and youth trail run, all timed by Total Image Running.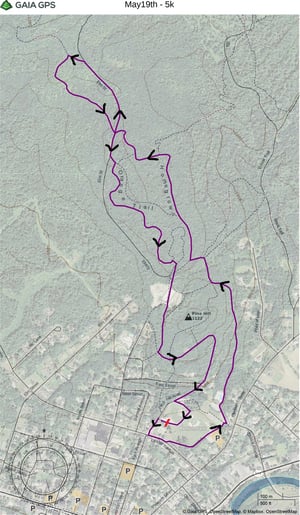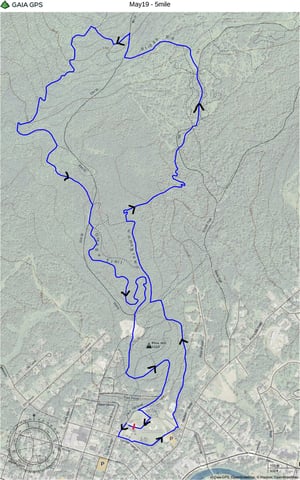 Registration opens at 8:30 with races starting at 9:30am at Remich Park. Following the race will be awards and a BBQ provided by Friends of Remich Park. Hot dogs and burgers will be available for your post race fuel. Moat Mountain and Rek-lis Brewery will be sampling their brews while Live A Little Fitness runs a cool down yoga stretching and recovery area. After the race, 1st GEAR will be sharing the trails with Bike Borderlands "Tour de Borderlands" for their stop at PRKR MTN. GEAR is a collaborative event after all, from its inception it's been bigger than one person, one company or one event. Bring your mountain bike and head to the pump track at PRKR MTN where the festivities will continue with "Tour de Borderlands."
The Borderlands Trail System is a network of seven mountain biking destinations across Maine, New Hampshire, Vermont, and Quebec. During their "Tour de Borderlands" event at PRKR MTN, Bike Borderlands will be offering free group mountain bike rides for all abilities with a fun riddle to solve along the way. Littleton Bike & Fitness will have a variety of Specialized bikes available for demo and there's even a "kids only" candy ride for the kiddos. Schilling Beer Co. will be slinging their craft beer, Crumb Bar will be supplying cookies and Bishop's Homemade Ice Cream will be sampling some sweet treats while Broke and Ugly will provide live music during the event.
The GEAR event came from idea to fruition in the classroom cluster programs of Plymouth State University. Students in the "Destination Marketing" courses of 2017-18 worked to further develop a concept created by LGA Media Group (LGA's principal partners, Allan Guilbeault and Mark LaClair helped develop and instruct the course). The students put together a full concept presentation, pitched the concept to Town of Littleton and it's business leaders, and with the help of many community members, the GEAR event was born.
Everyone agrees that the community has been critical in making this idea a reality. From the early involvement of key business owners who assisted the students with the development of the presentation, to the sponsors who have stepped in to make this first event happen, it is clear that the community of Littleton has everything in place to make this a truly epic vent in the future. 1st GEAR is launching it's kickoff event because of sponsorships from the following businesses: Littleton Parks & Recreation, PRKR MTN Trails, Littleton Main St. Inc., LGA Media Group, Chutters, Bike Borderlands, Total Image Running, Tender Corporation, Littleton Bike & Fitness, Schilling Beer Co., Team O'Neil Rally School, Evergreen Sports Center, Mt. Washington CrossFit, Tender 5k, Hometown Eye Care, Presidential Range CrossFit, Moat Mountain Brewery, New England Wire Technologies, Rek-lis Brewing Company, Live A Little Fitness, Seven Birches Winery, Green Mountain Monogram, Lowes of Littleton, Abbott Rental and Foto Factory.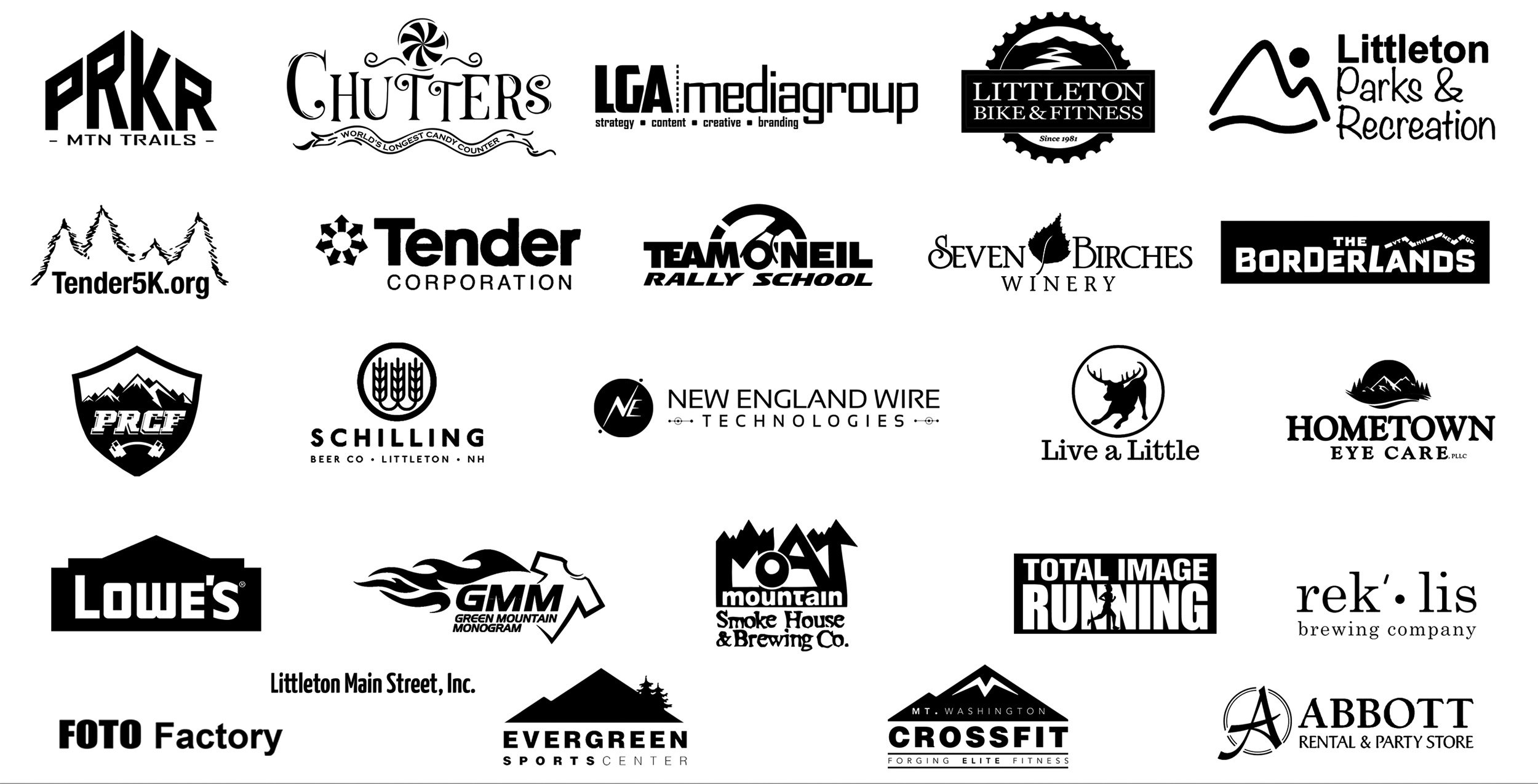 All the proceeds from 1st GEAR will benefit two local non-profits. Friends of Remich Park who works with Littleton Parks and Recreation to preserve Remich Park, and Littleton Main Street Inc. who works with businesses and property owners on Main Street to create a climate of hope, success and economic development.
All 1st GEAR race participants will receive an event t-shirt, goody bag, and free finish line photos and videos. Awards and prizes will be given to the top three male and female finishes for both race distances. You can register for either the 5k or 5-mile race online or on race day (ticket prices do go up on race day).
Join us at PRKR MTN for New England's premier outdoor gear event kickoff on May 19th. Kick into 1st GEAR and get a taste of what's to come next year.