While the weather has been a little up and down this winter for skiing, it's been great for mountain biking! The PRKR MTN Trail network in Littleton is a network of 24 miles of singletrack and doubletrack mountain biking trails around the 2000-foot summit of Parker Mountain. Fatbiking has taken the cycling industry by storm in the recent years as it allows cyclists to ride year-round on a variety of terrain, including snow.
Where to Ride This Winter
PRKR MTN Trail Network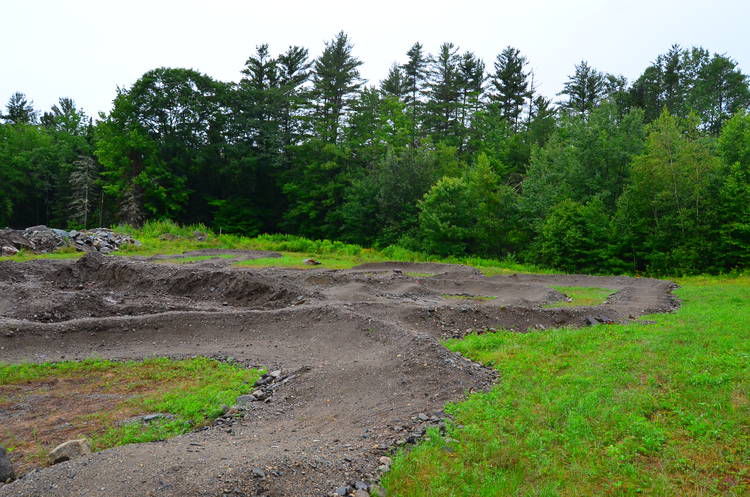 Located about 10 minutes north of Franconia, New Hampshire, PRKR MTN Trail network is a privately-owned network of maintained singletrack and doubletrack mountain biking trails on and around the 2000-foot Parker Mountain. Currently, there are about 24 miles of mountain biking trails, but the dedicated crews keeping adding more every year. The trail system stretches north from the top of School Street and behind the Town Pool in Littleton.
The trails are a mix of some uphill climbs with rewarding views and some more mellow, beginner-friendly trails. The views from "Linda's Lookout" on Parker Mountain, Littleton's highest point, offer impressive views of the northern Presidential Range of the White Mountains.
For the daredevils, there are two downhill-only trails in the park. Wildcard and Beginner's Luck drop off the summit of Park Mountain and despite their names, are not for beginners. You'll want to leave these trails for the more experienced riders, especially in the icy winter months. Both trails have berms, banks, bridges, and drops to keep you on your toes.
During the winter months, the volunteer crews groom and maintain about 10 miles of trails for your riding pleasure. While the PRKR MTN Trail system is entirely free to use, maintaining the trails can be quite costly, so drop a few dollars in the jar at the Littleton Bike & Fitness shop to keep the trails in tip-top-shape all year-round.
Other Mountain Biking and Fatbiking Trails Near Littleton
While PRKR MTN Trail system is pretty rad, it's not the only trails in and near Littleton for your enjoyment. The 3.5-mile Moore Dam Trail is a mostly flat trail that requires only a little technical riding skill. The trail can be accessed from the Old Waterford Road.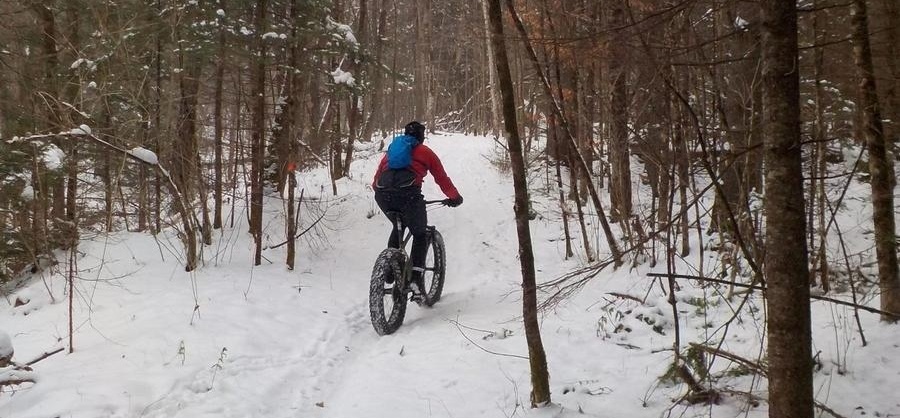 Franconia Villa X-C Ski Center primarily caters to cross-country skiers but does have a few trails open to fat bikes during the winter. The Franconia Inn maintains over 65 kilometers of cross-country ski trails through the woods, fields, and over brooks. Stop by White Mountain Bike Shop next door to check on the trail conditions and to rent a fat bike.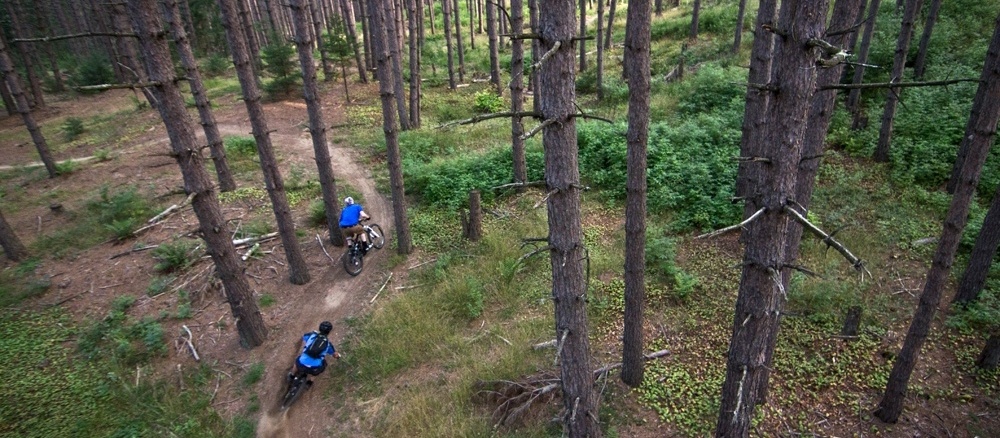 Just 40 minutes northwest over the border from Littleton, you'll find one of the best mountain bike parks in the northeast. Located on Burke Mountain in Vermont, Kingdom Trails has over 100 miles of professionally maintained mountain bike trails for all ability levels. During the winter months, the Kingdom Trails crews groomed about 25 miles of singletrack trails for fat biking on the East Side of Darling Hill and another 12 kilometers of skate and classic groomed cross-country ski trails. There is a fee to use the trails at Kingdom Trails.
Where to Rent a Fat Bike
You may be tempted to ride your mountain bike on the trails this winter, but you probably won't get far, especially if there is fresh snow on the ground. Fat bikes have tires that are between 4-5" wide and provide a pillow-like ride over a variety of loose surfaces like snow and sand. Most fat bikes even have full suspensions so that you can ride them in more places.

Littleton Bike & Fitness on Cottage Street is the premier one-stop-shop for all your cycling needs in Littleton. Rated as one of the Best Bike Shops in America by NBDA in 2017, Littleton Bike & Fitness has been a staple of the town since 1981. The bike shop is a full-service shop offering sales, service & repairs, and rentals. The shop currently offers fat bike demos and rentals for $75 per day. If you're riding the Franconia Villa X-C Ski Center trails, you can rent a fat bike at White Mountain Bike Shop right next door.
Where to Warm Up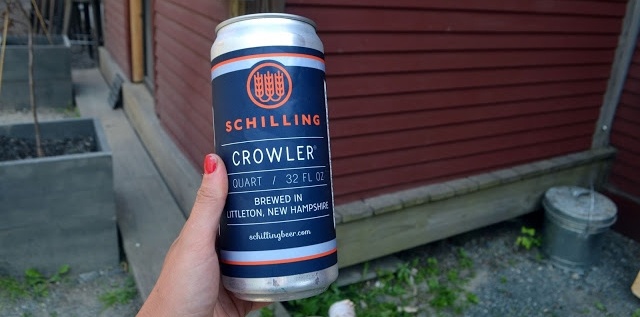 Riding outdoors in the winter can be pretty chilly. Since most of the mountain bike trails are close to town, you can easily take a midday break and warm up in one of the local restaurants and shops. Schilling Beer Company is a wonderful pub in the 18th-century grist mill on the Ammonoosuc River serving delicious wood-fired pizza and European-inspired beers. Chang Thai Café will delight all your taste buds with creative Thai and sushi dishes. For a steaming cup of hot chocolate or coffee, stop by The Coffee Pot on Main Street.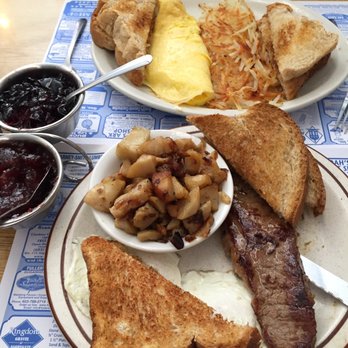 Littleton, New Hampshire is your year-round destination for outdoor activities, like fat biking! We have some great trail systems so come on by and give it a try this winter. Are you interested in getting monthly updates about Littleton? Know what the locals do, and subscribe to our monthly newsletter.